Select "Account Management" on the green bar:
If you do not see the "Account Management" option, you do not have permission to perform this function. Speak to your Line Manager to request that this is added to your User Role or contact Support.
Search for the User
Click "Reset"
A warning message will be displayed, click "Yes" to proceed with resetting their password:
A new temporary password will be displayed on the screen:
Click "Copy" or write this temporary password down.
Ask the User to log in using the temporary password.
Tip: Pressing "Ctrl + v" on your keyboard will paste in the password copied in the last step.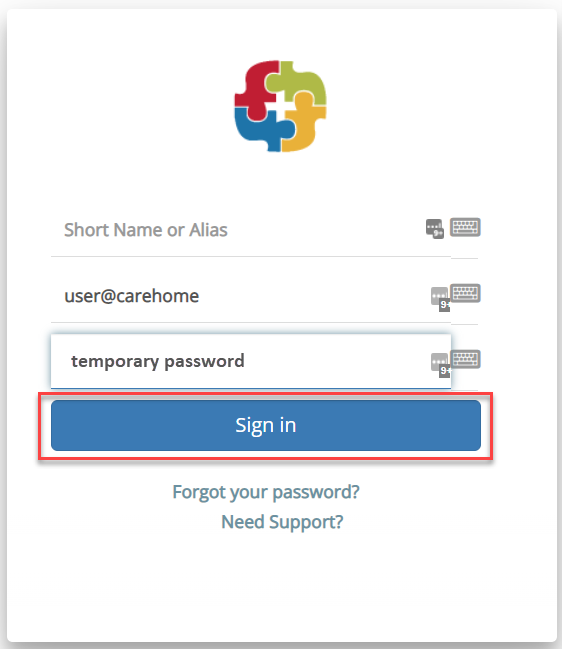 The User will then need to choose a new password and enter it twice.
Click "Apply Changes"