Relocation of Reorder button
The "Reorder" button has now been relocated to Manage Order window from Edit Order window.
Old Location: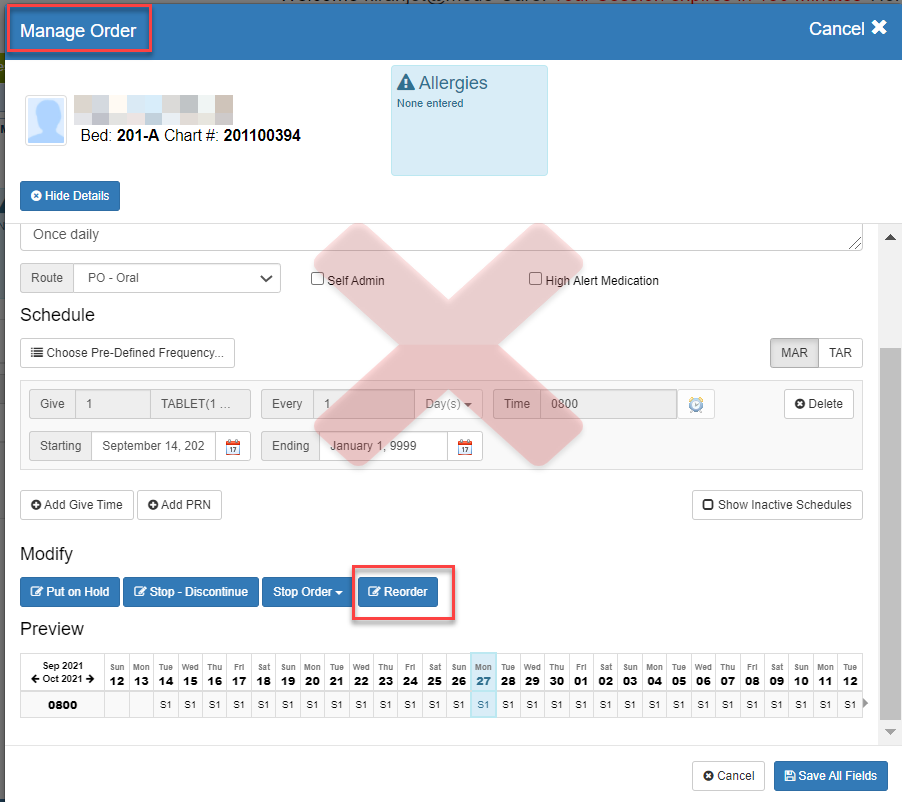 New Location: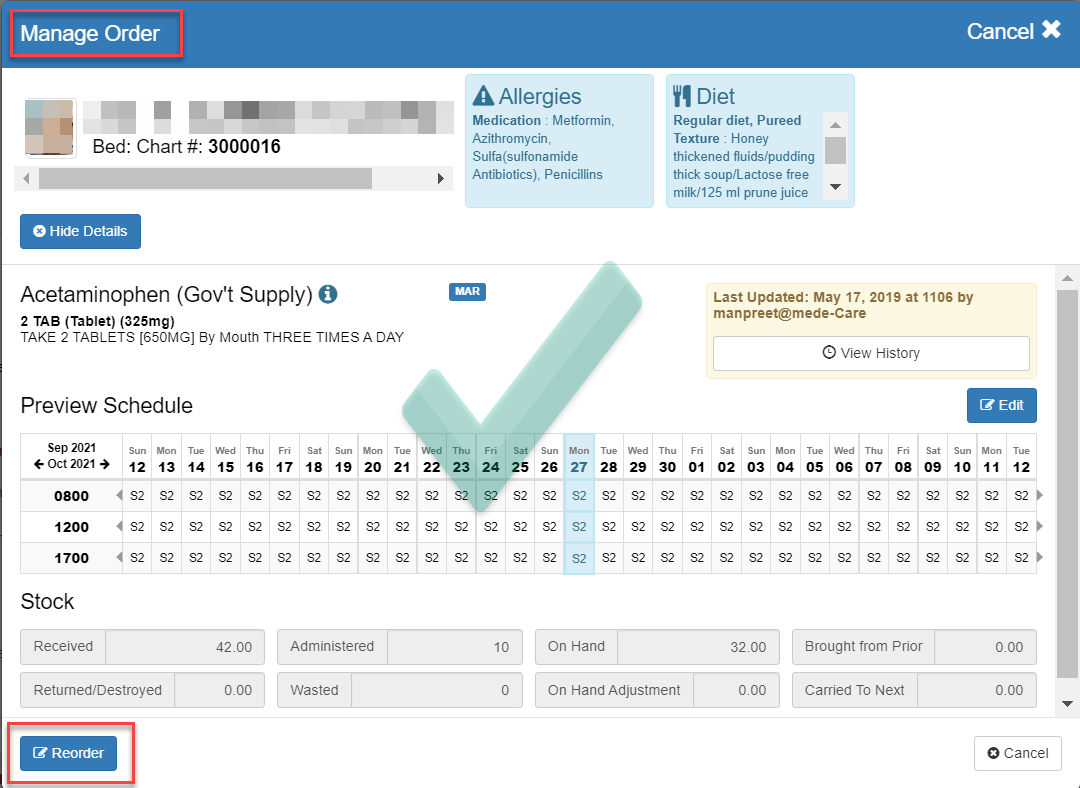 Purpose: The users who don't have access to edit an order can now reorder an order from the Manage Order window.
How it works?
Click on Reorder button

The Confirm Reorder window opens up where you can confirm the order details, can also provide a note where required, and add witness signature as well.

Click on Confirm to proceed.
Once the Reorder is done, you can check the last reorder information besides the "Reorder" button on the Manage Order window as well as under the "View History" option.
Click on View History button to see more details.
Security Roles:
The access to show/hide or perform a Reorder action will depend on the existing security role options under Settings > Security > Application Roles > Edit Role > MAR object: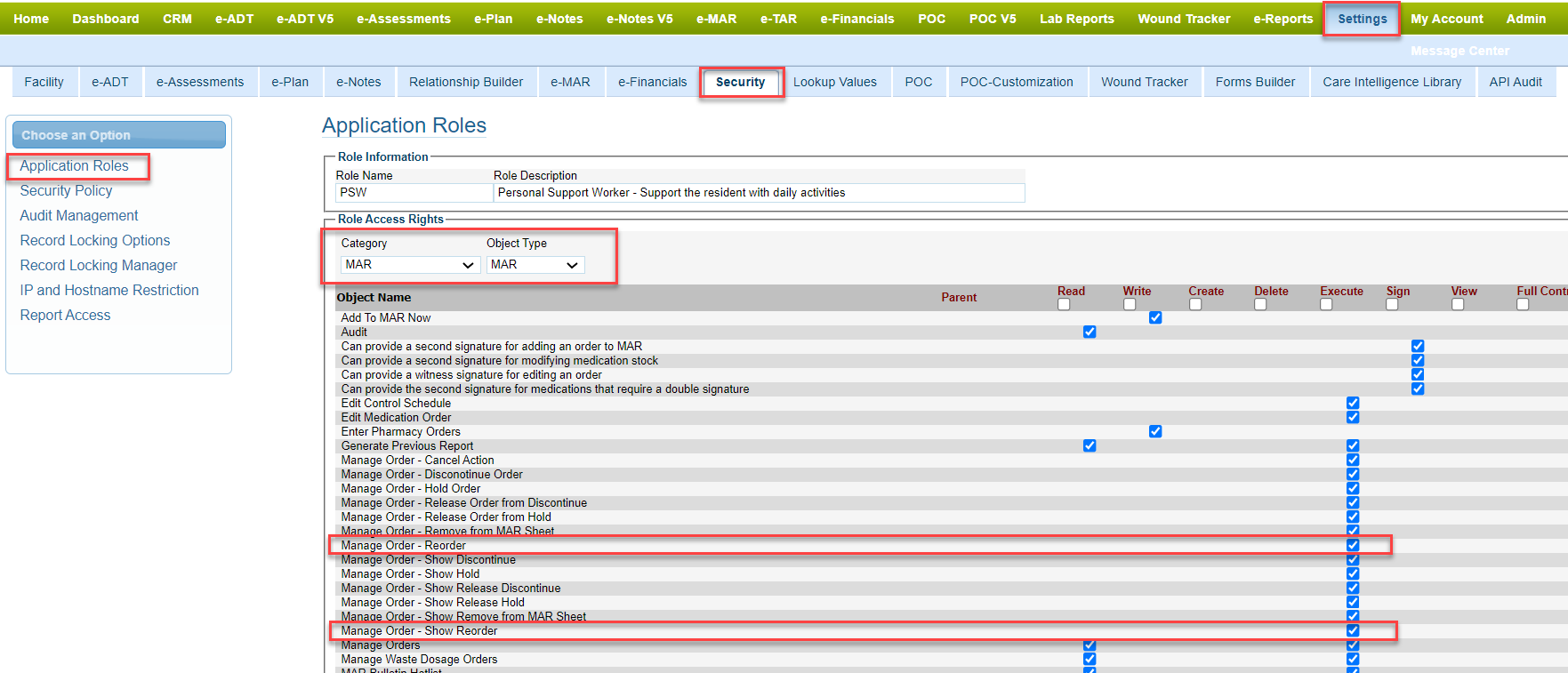 Manage Order- Reorder

This will allow you to click on Reorder button and perform the action.

Manage Order- Show Reorder

This will allow you to show/hide the Reorder button.