Live Support Chat
The new support chat feature on MED e-care will connect you with an agent to help resolve any issues you may be experiencing and offer guidance on how to navigate on the system.
When using this service, please try and refrain from using your resident's personal information. Please use their chart number instead; which is located next to the resident name on the system.
Operating Hours
Monday to Friday
Canadian Time: 4:00 am - 4:30 pm
UK Time: 9:00 am - 11:00 pm
Weekend
Not available
How it works:
To use the new support feature, please follow the below instructions and if you get stuck you can always contact support directly for additional help.
1. Click on "Support" button.

2. Support window will open in a small pop-up window at the bottom right corner of the screen.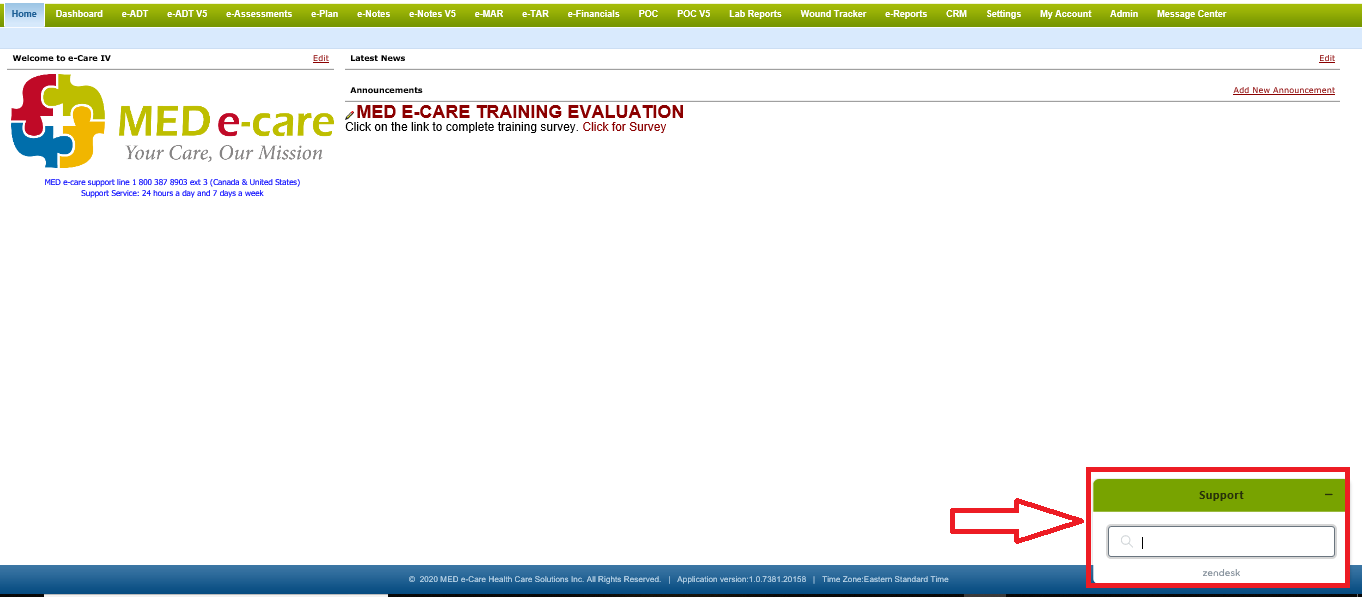 3. Type your query in the search bar and hit "Enter"
4. All the top articles related to your search criteria will be displayed.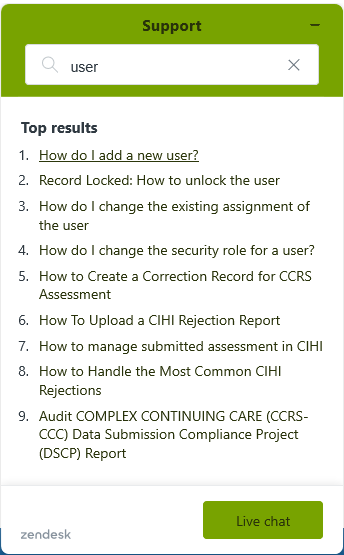 5. Click on any listed link to view the article. You can also go back to the previous window which displays all the links by clicking on the arrow.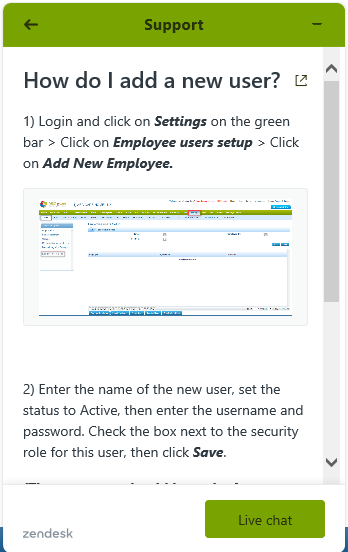 6. If you are not satisfied with the suggested articles, then you will be able to Chat with an agent during operating hours by clicking on "Live Chat" button.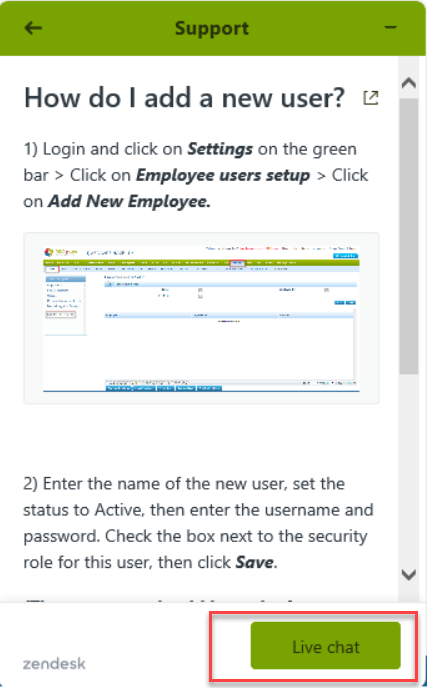 7. Enter your name, a work email address if you have one (optional) and your question in the message box. Then click on "Start Chart" button to initiate the chat with an available agent.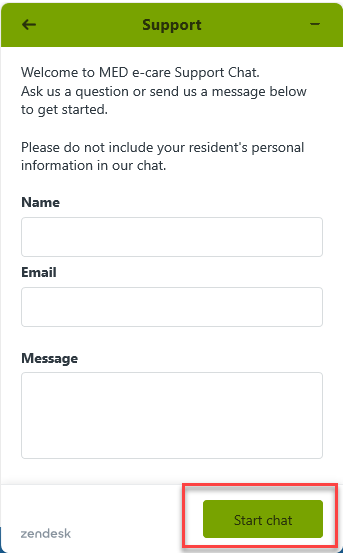 8. Once you have spoken to one our agents and ended the chat, minimise the widget and refresh the page (navigate to another tab in the system to do this). You will then be able to start a new chat again if necessary.
How it works (No Agents Available):
When no Chat Agents are available you will only be able to look through the support articles, messages left here may not be responded to.
If you need to speak to our support team and the Live Chat option isn't available, please call or email our support team and we will be able to assist you at any time of day.
Canada & United States: 1 800 387 8903 ext 3
United Kingdom: 0161 236 4576
UK freephone: 0800 802 1230
Or email: support@mede-care.com