Given the rapidly escalating risks associated with the COVID-19 coronavirus, and the potential impact on long term care and retirement residents, MED e-care Healthcare Solutions is committed to providing solutions to front-line care teams. In light of this we have released some new features, please see below for details of how to use these.
Approved Visitors option available in ADT
Temperature Monitoring in eMAR
Approved Visitors option available in ADT
We've added an option under the Contact Associations menu that can help to identify which resident contacts are approved for a facility visit.
To use the new feature:
Navigate to ADT and open an Admission Document
Open the Contacts tab
Select an existing contact, or create a new one, to open the Manage Client Contact window
In the Associations menu, the new option "Approved Visitor" is now available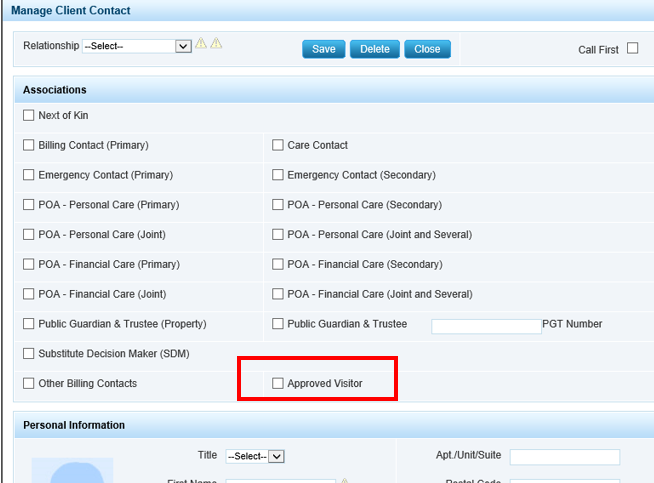 Check the box to mark the contact as an Approved Visitor
Save the record
Once all approved visitors have been designated in the ADT, you can view them in a list using e-Reports
To generate a list of Approved Visitors:
Navigate to e-Reports > ADT > Group > Resident Contacts/Associations
In the Contact Association parameter menu, select only 'Approved Visitor'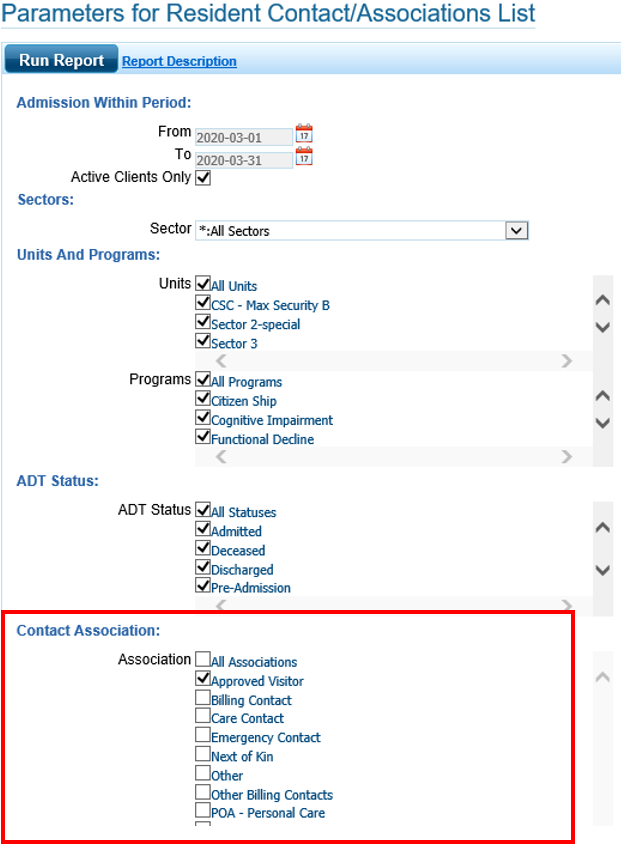 Temperature Monitoring in eMAR
The most common symptoms of COVID-19 are a new continuous cough and/or a fever (37.8C or greater). It could be useful to regularly record and monitor your resident's temperatures. This guide will show you how to set up and monitor these tests in eMAR.
1. Set up a 'Non-Medication MAR Order' for the resident(s) you wish to monitor:
a. Navigate to e-MAR > Orders > MAR/TAR Notes
b. Select the resident(s) you wish to add the Order on to: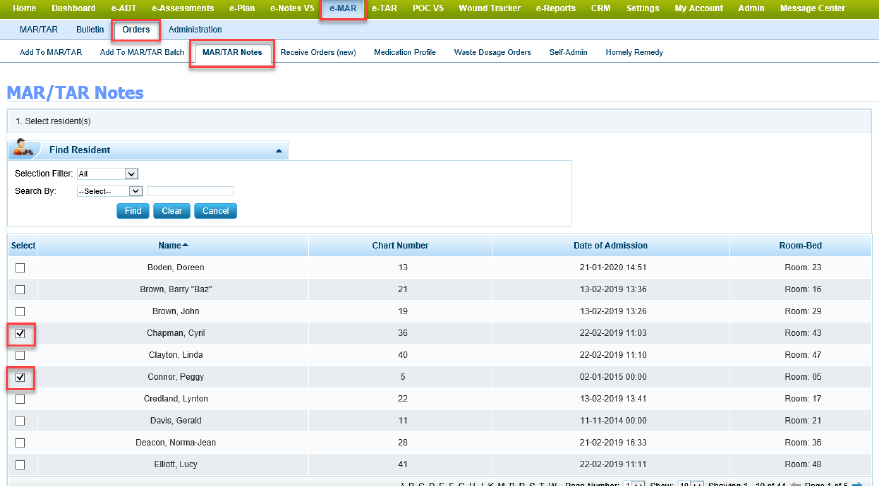 c. Select their prescriber from the dropdown list
d. Select "Non Medication MAR Order" as the 'med type'
e. Frequency = how often you would like the Order to appear on eMAR, for example, if you would like to check their temperature twice a day, choose "Twice Daily" and enter the times you would like to perform the test.
f. Duration – leave as zero if you would like the order to stay on indefinitely.
g. Administration Start Date & Time = The first date and time you would like the Order to appear on eMAR
h. Directions – type the message exactly as you would like it to appear – see example below: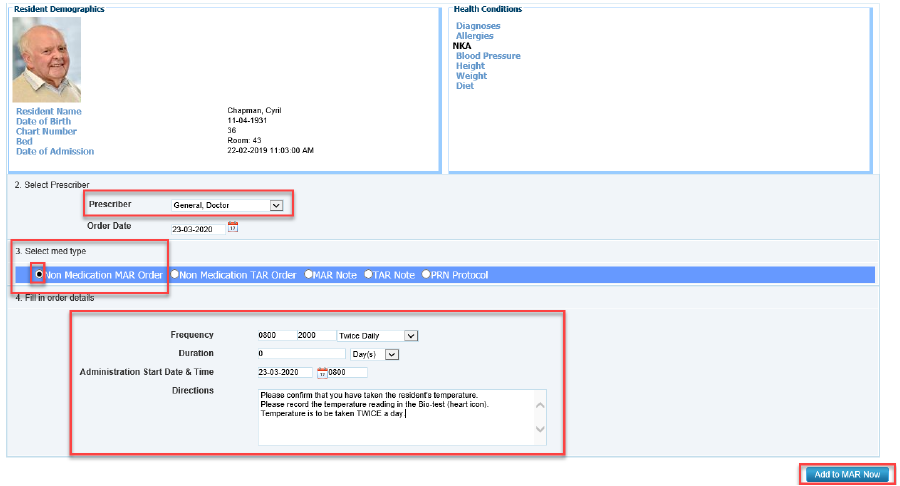 i. Click "Add to MAR now"

2. Set up a Bio-test for temperature on the Order you have created in step 1 (above)
a. Navigate to the medication round and find the Order you created in Step 1.
b. Click on the "heart" icon on the Order: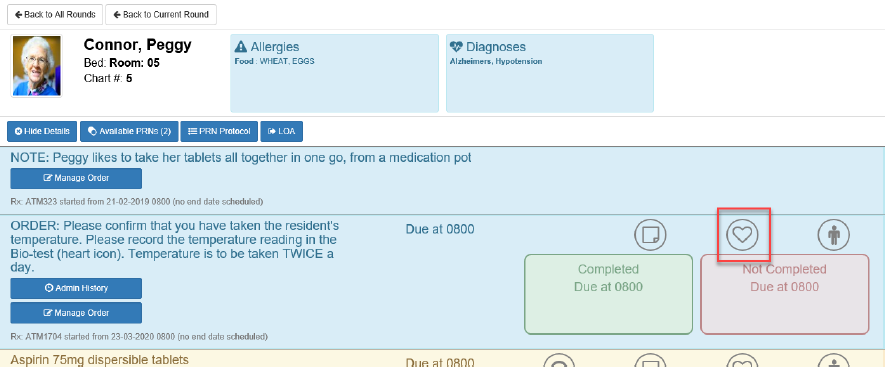 c. Click on "Create/Associate Test"
d. Click "New"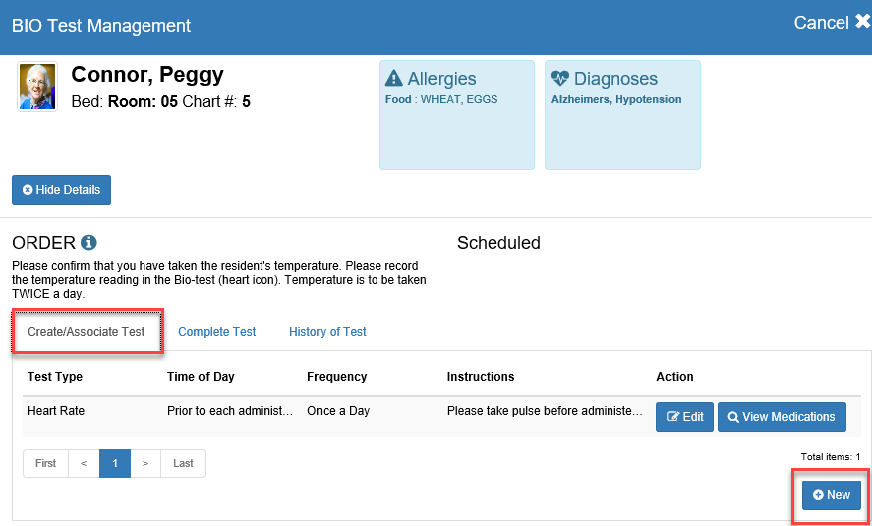 e. Test Type = Temperature
f. Time of Day = Before or After each administration
g. Frequency = number of times a day you wish to take their temperature
h. Instructions = what you would like them to do (see example below)
i. Associate with This Medication = Yes
j. Click "Save"
k. Click "Close"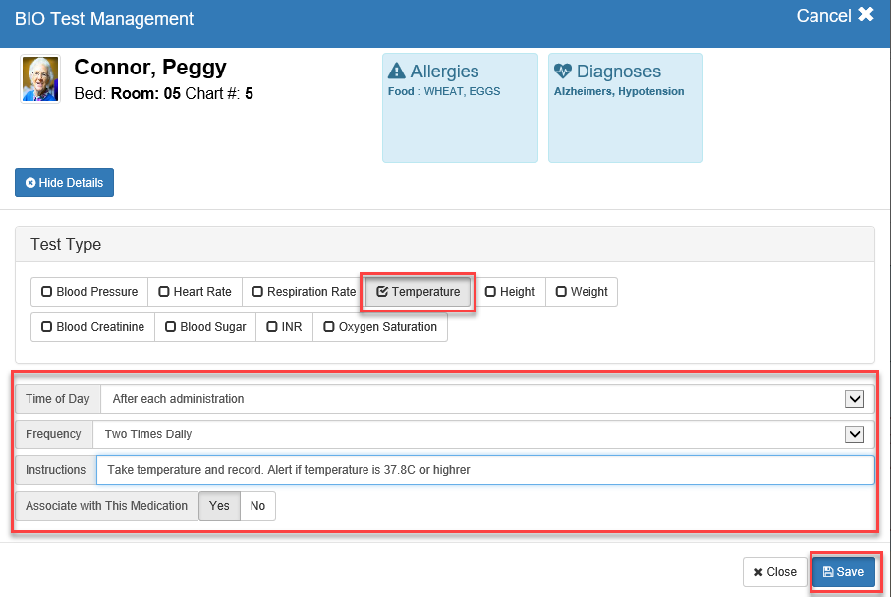 3. Repeat Step 2 for all required residents.

4. To record the outcome of the test:
a. Click on the heart icon:


b. You can also access Bio-tests from the Hotlist:


c. Click "Start" next to the Temperature test: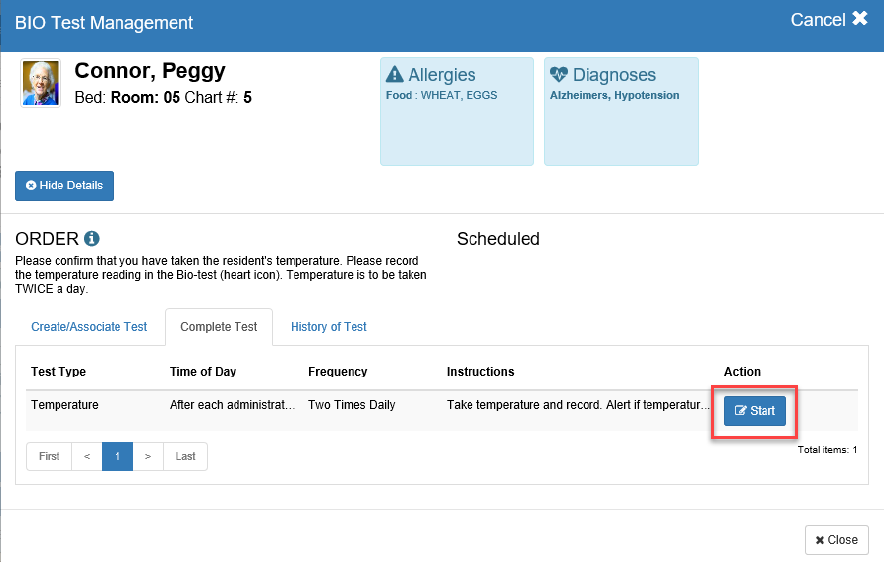 d. Enter the temperature in the "Temperature" box
e. You can also enter the location that the temperature was taken (e.g. oral) and make any notes in the "Note" box if required.
f. Click "Save":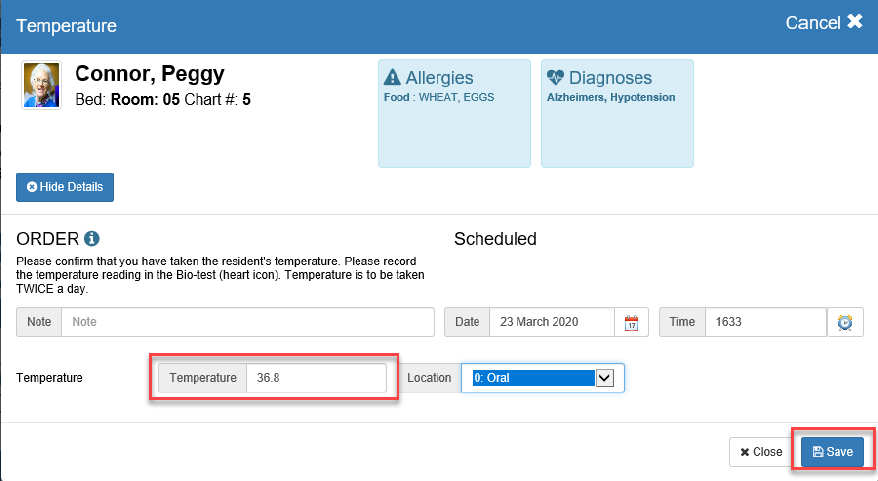 5. To view the test results:
a. Click on "History of Test" in Bio Test Management: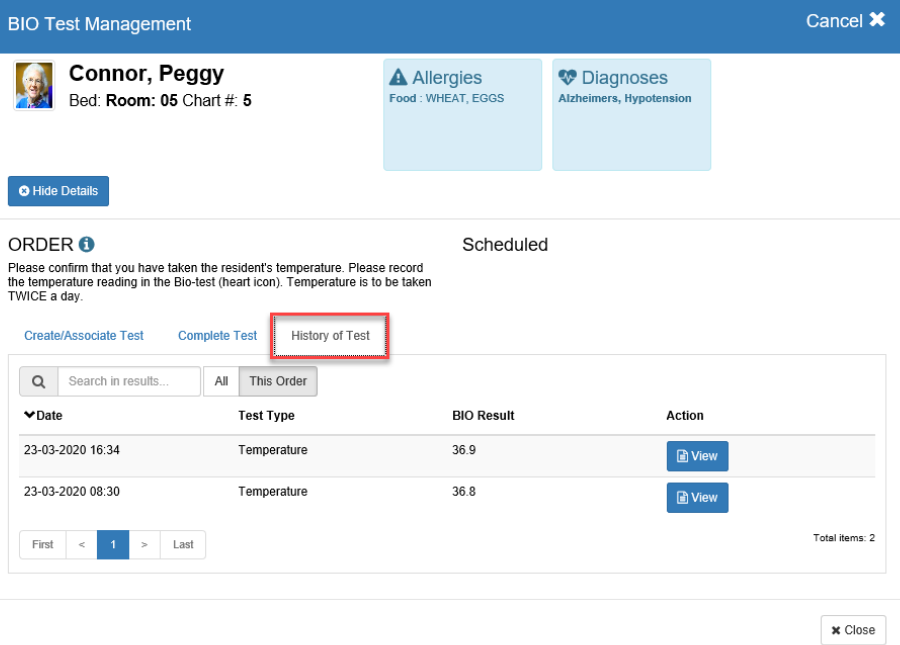 6. To run a report on the test results:
a. Navigate to e-Reports > Medication > Bio Test With Associated Medication: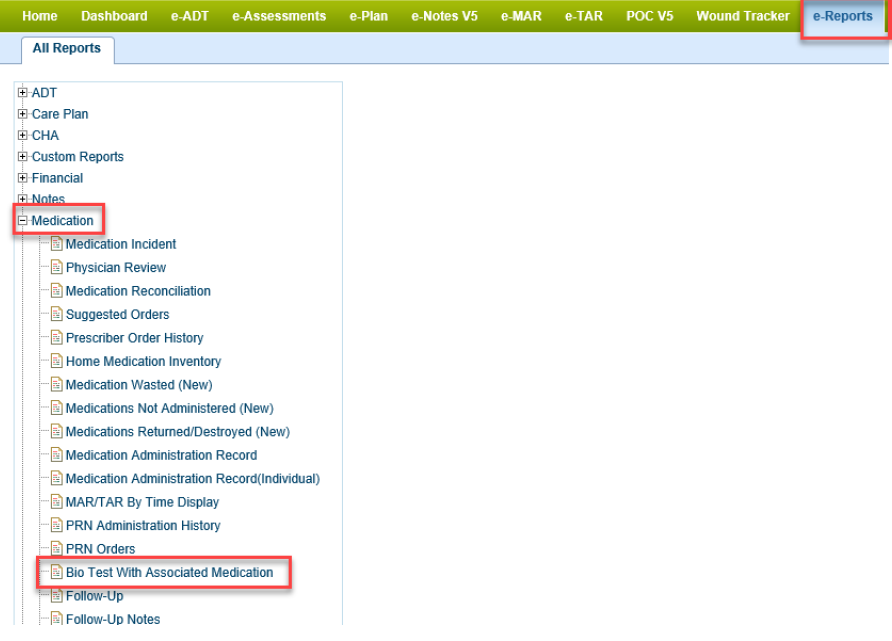 b. Select the required parameters and click "Run Report":