Available PRNs For All Clients
MED e-care is excited to announce that we have an updated look and feel to our Available PRNs For All Clients feature. We have made it easier to record the administration of PRN medication to any client at any time, so that you do not have to find them in a medication round/pass. This update is available for all our e-MAR users for free.
To see a list of all residents who have been prescribed PRN (when required) medication, click PRNs in the Round Summary screen: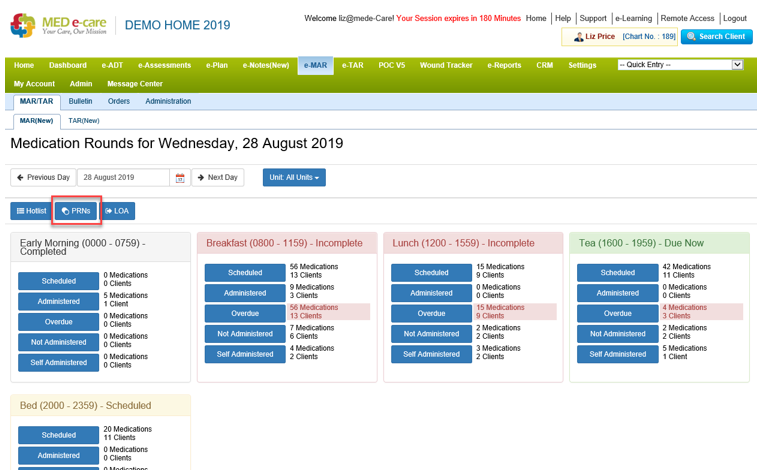 Or, from within the medication round, click Available PRNs for all Clients: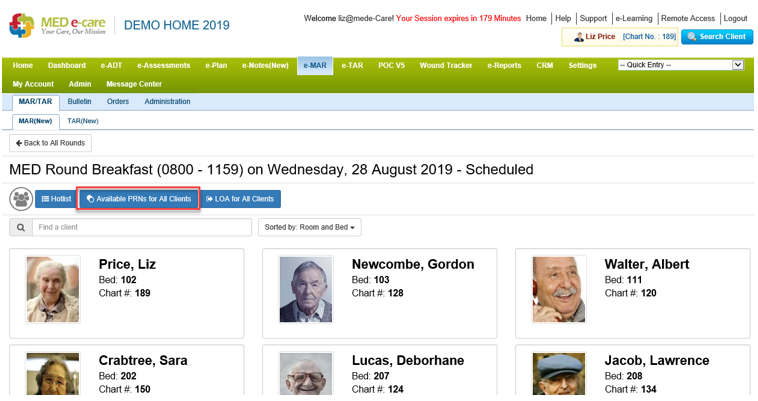 Search for and/or select your resident from the list: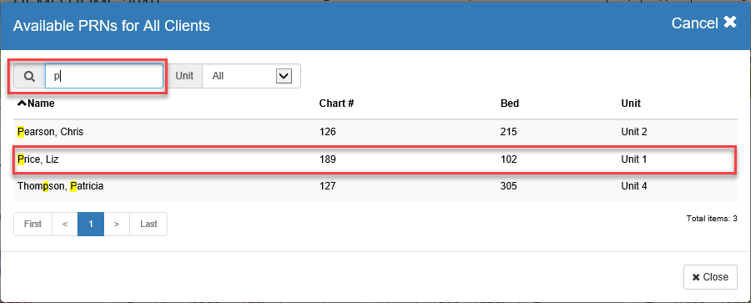 If a PRN protocol has been created in the system, it will pop-up on the screen for the user to review. Click Close once you have read the PRN protocol: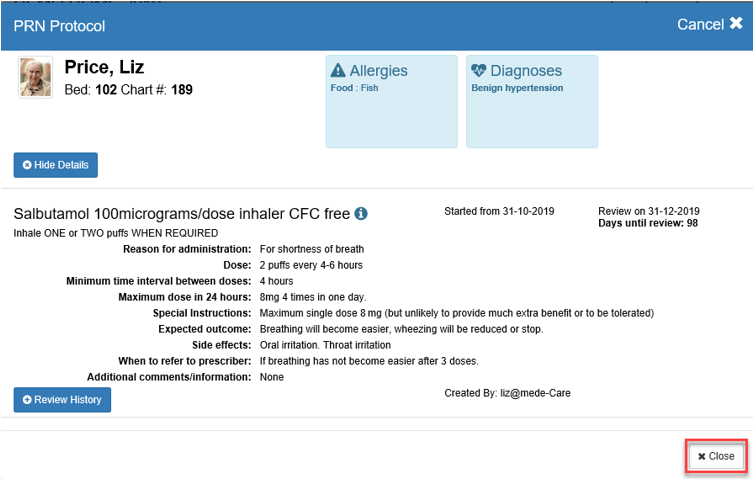 To record a PRN medication as administered:
Click Sign as Administered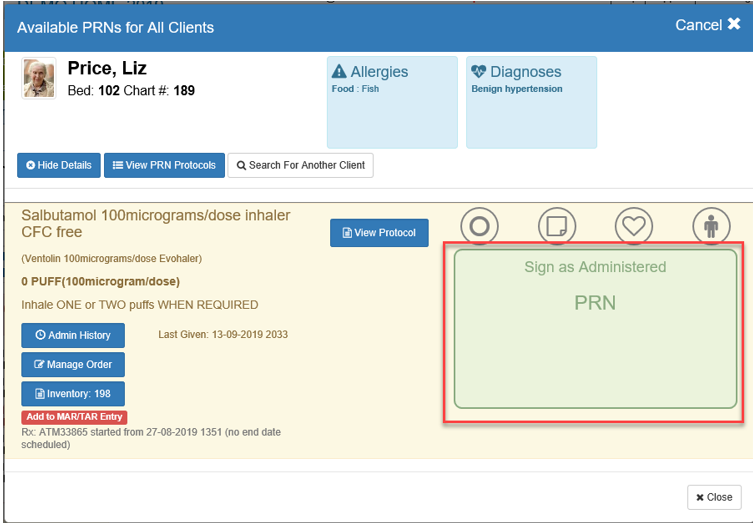 Check the time is correct.
Enter the dose amount given (1 tablet, 10 mls or 2 puffs for example).
Record any wasted medication.
Type in the reason you have given the PRN medication. Set the required follow-up date and time. Click Save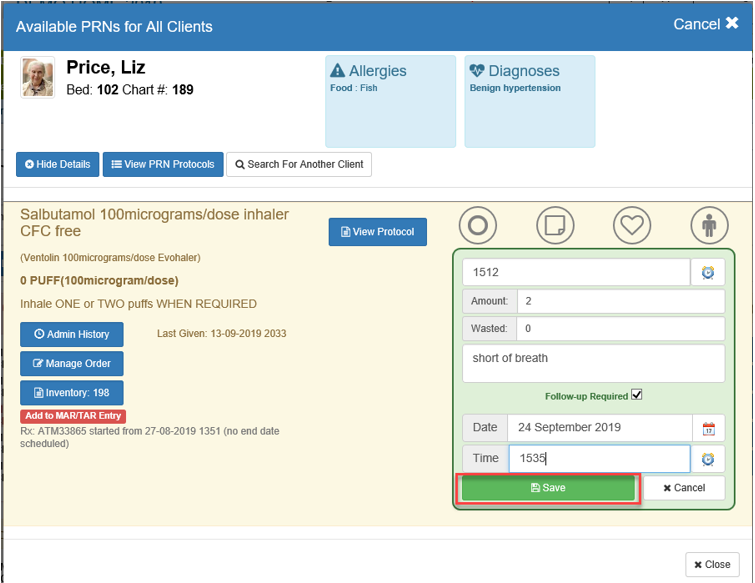 The medication will be recorded as administered. The time and amount given will be displayed in the green box: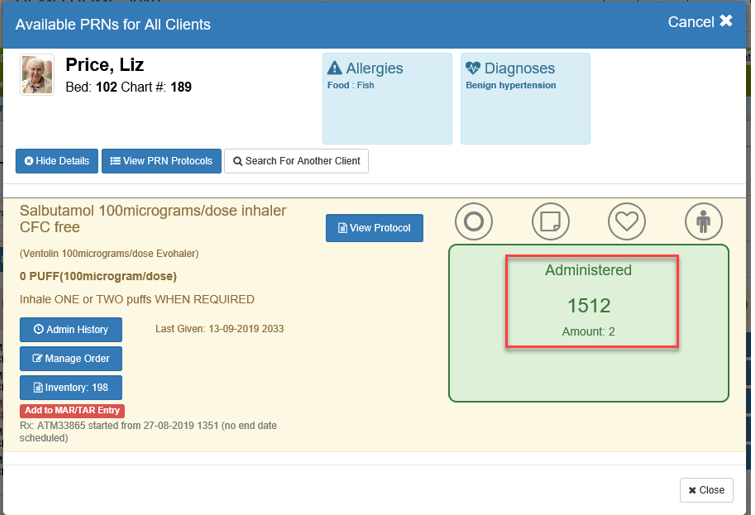 What's next?
We welcome your feedback on how this new feature is improving your resident's care and your staff's compliance. More importantly we'd love to hear about how we can make it better and easier to use.
We will continue to review this feature as we receive more feedback.
Other Updates
NEW: v5 Administration History
NEW: V5 Body Map - Medication Administrations
NEW: V5 - Administration Notes