The Hotlist shows overdue tasks for all residents. This may include overdue medication, follow-ups and Biotests. 
1) From the MAR page click on the blue Hotlist button.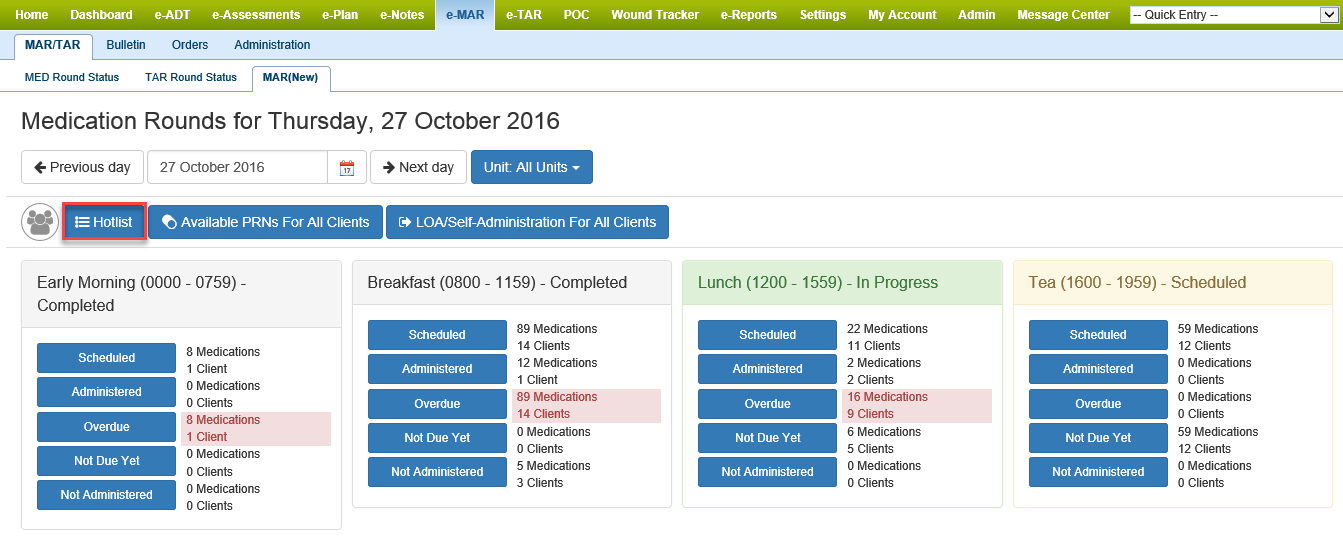 2) From this page you can select with activity you want to complete. This can be done by clicking on the activity or residents name or using the selection filter at the top to search a specific task.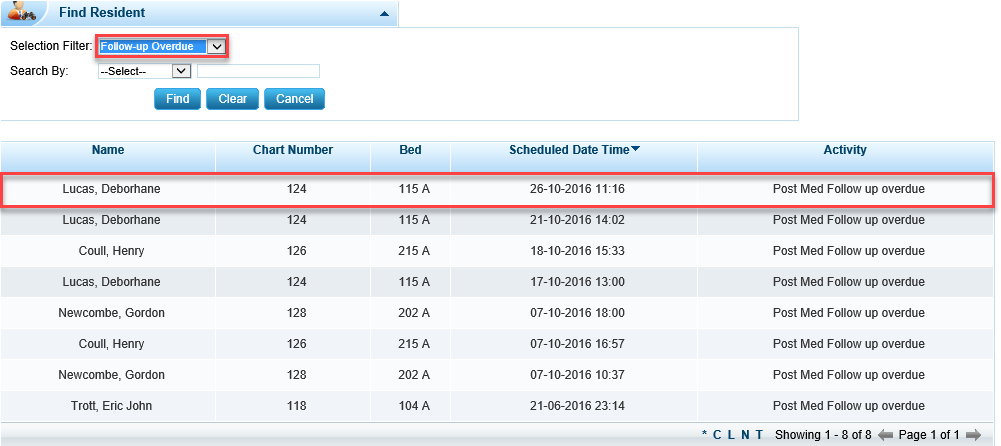 3) If the activity you select is a follow up, the screen will take you to the residents follow ups. To complete a follow up, click in the box under Follow up Completed.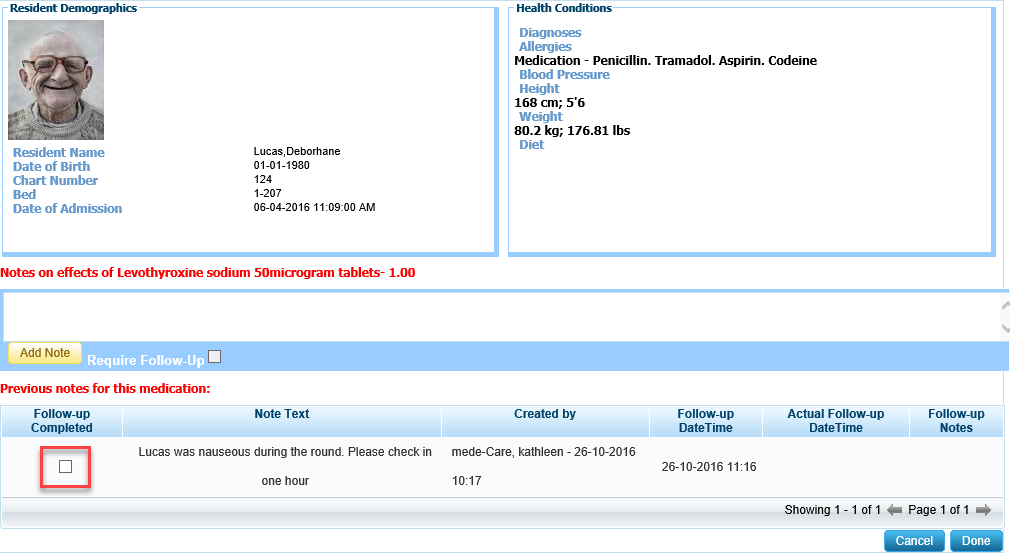 4) This will bring up the Follow-up Details window. To complete the activity add noted if required and click Done.

5) Click Done again in the bottom right hand corner, this follow-up will now be completed.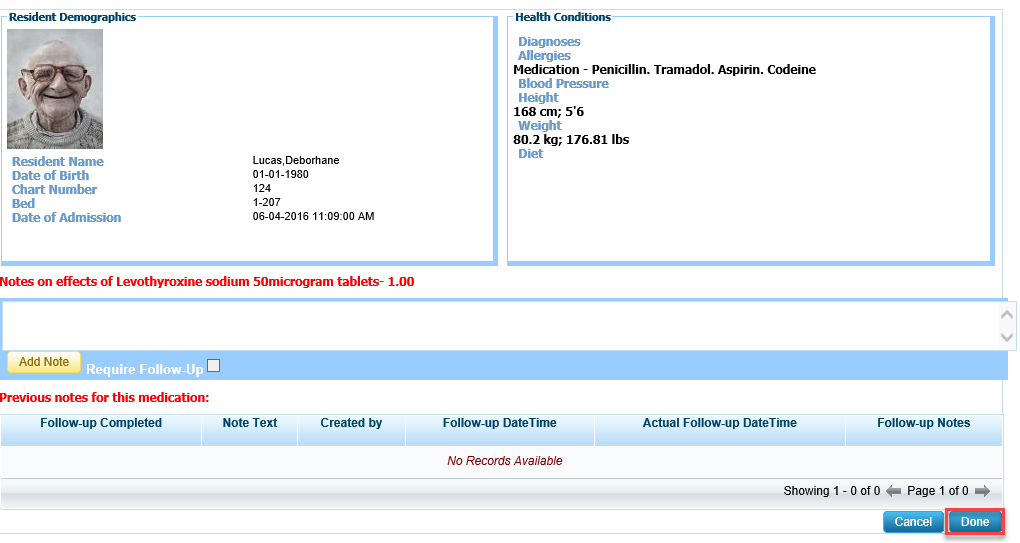 6) If you click on the activity Med Overdue and click find this will redirect you to the resident's MAR to administer the overdue medication.

7) If you click on Associated Biotest and click find this will redirect you to the Biotest page.