Follows ups can be completed either within the MED round page using the hotlist feature or using the bulletin tab.
1) Click on the e-MAR tab, then click on the MAR tab, finally click on the yellow Hotlist button.

2) You can either use the Selection Filter to find specific task to complete from the down down list and click Find. Or you can click on a residents name to complete the activity.

4) This will bring up the residents follow-up, to complete this follow-up tick the the box under Follow-up Completed.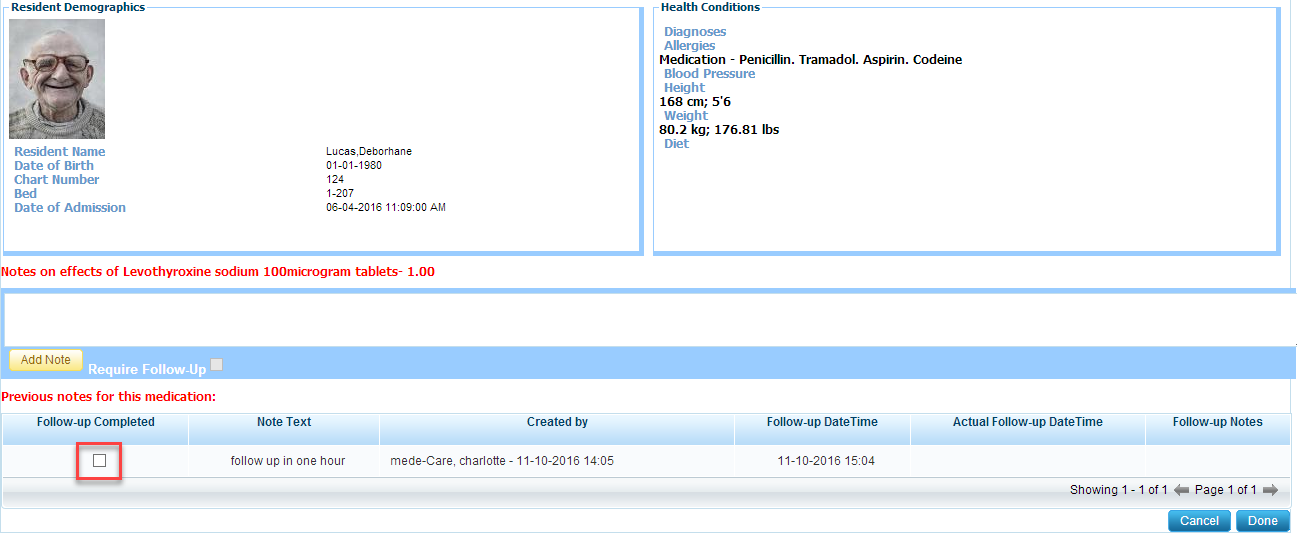 5) This will bring up a new window where you can change the date and time of when the follow-up was completed (if needed) and add any notes. Click Done once you have finished.

6) This will take you back to the residents follow up page. Click Done to go back to the hotlist/bulletin to complete more follow-ups.