Step 1. Go to eMAR > Orders > Add to MAR/TAR.
Step 2. Select a resident by clicking the magnifying glass icon.

3. Select the Physician type and Order Date.
4. Select the appropriate Order Type and Pharmacy Source.
5. Enter the mandatory fields in Order Details. Start Date and Time can be modified (if required). The Special Instructions can be entered in the text box provided.
Note: Start Time should be the same as the time in Frequency.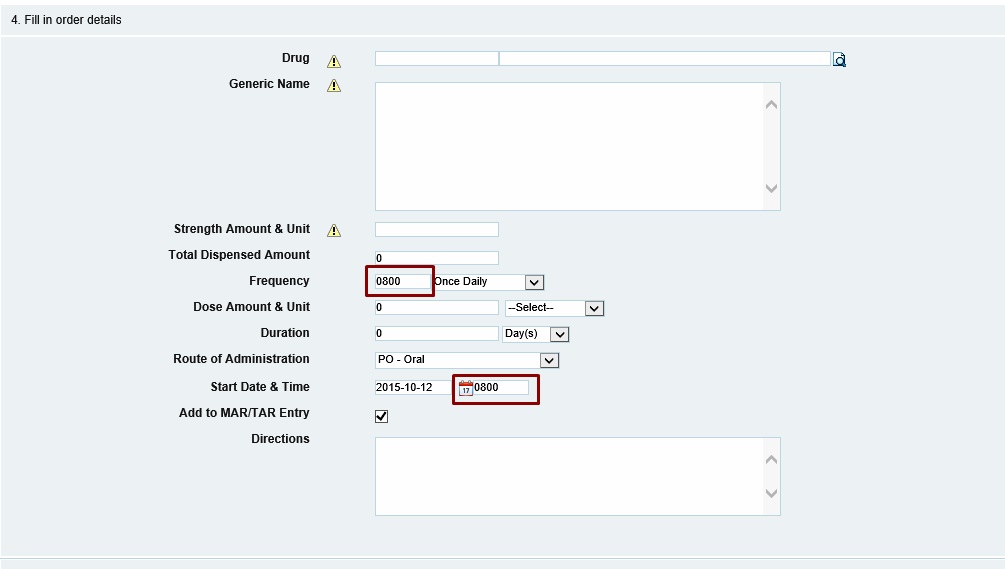 6. Click the Add to MAR Now button.
If you get an error which says -  Failed to Add to MAR, please follow the steps in:
a. Recommended Browser Settings for MED e-care
b. If you have entered a custom cycle medication check that you have setup the correct schedules as shown in Add a Custom Cycle Medication