1. Navigate to e-Plan > Care Plan  
2. Find the resident using the 'Search Client' part. You can search either using the resident's name or their chart number.
3. When you have found the resident you need to update, select their name to open their Care Plan.

4. Click on 'Nutrition'
5. Under this heading you with notice a variety of different sections to include information in. Under the appropriate tab, fill in all of the required information for the resident.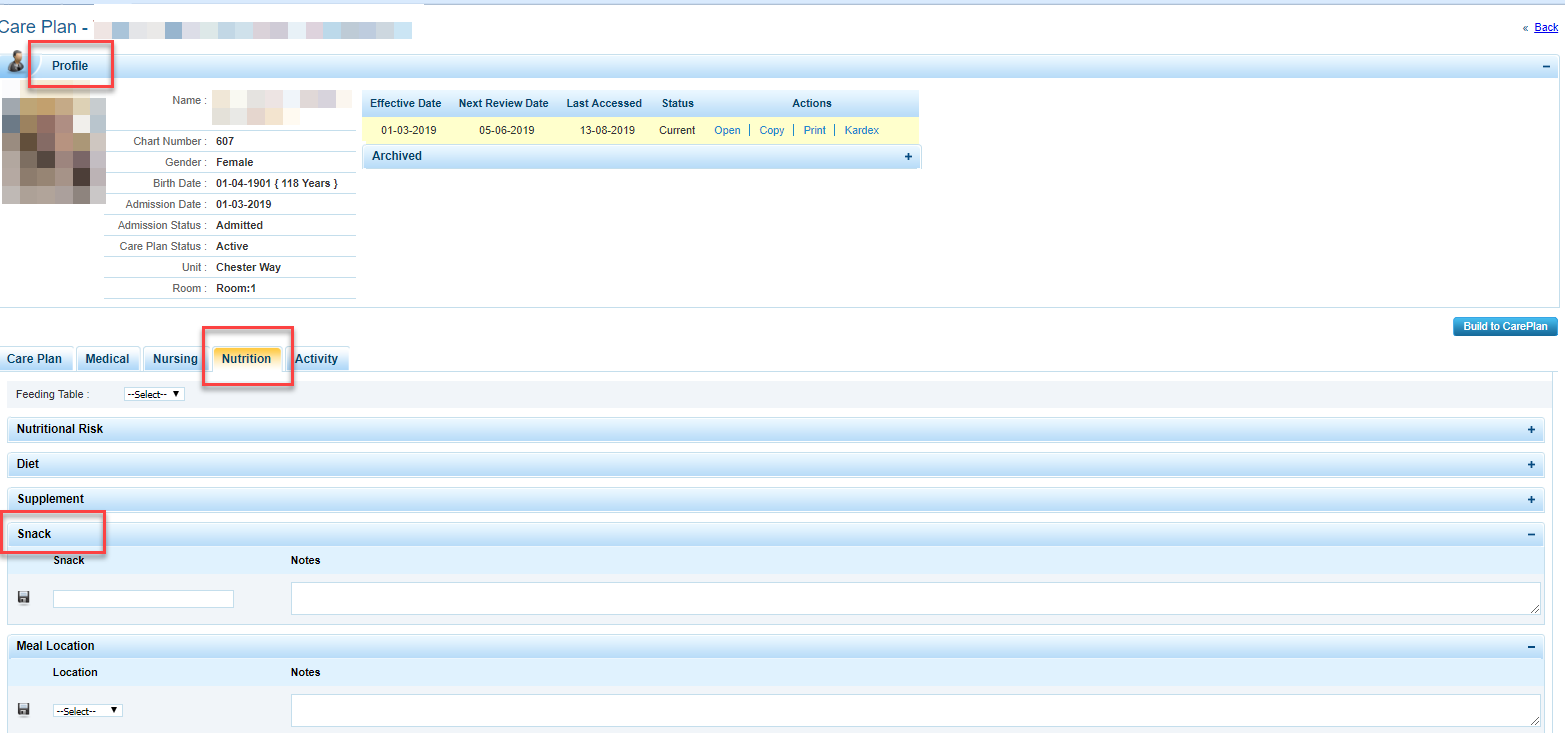 6. Any information you record in this section, you'll be able to retrieve in e-Reports > Care Plan > Nutrition category.