Step 1: Go under e-assessments=>CCRS=>Open the assessment for the resident
Step 2: Under the assessment, Click on 'delete' .

Step 3: Confirm the Deletion by clicking 'Yes'.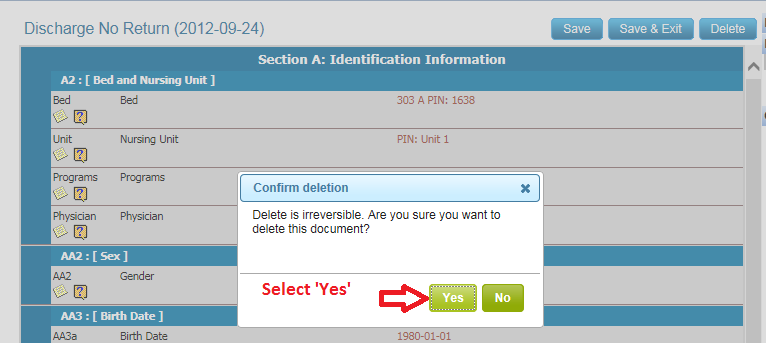 Step 4: If you wish to complete the same assessment after sending the delete record, choose 'yes' otherwise 'No' .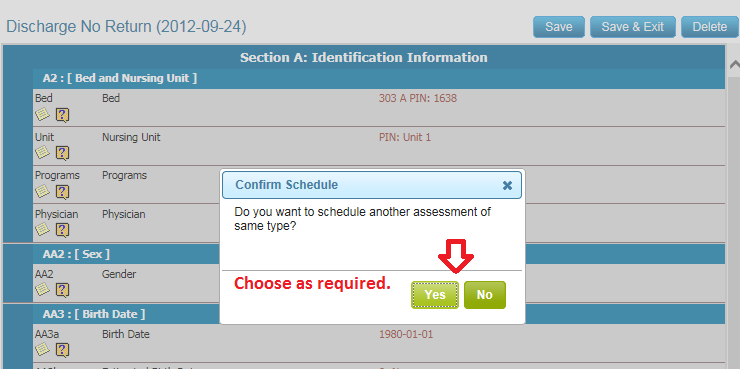 Step 5: -Go under e-assessments=>submission
-Search the delete record by name or chart number or submission period.
Step 6: Select the record and submit it to CIHI.