The best report to run would be the Overdue report.
1) Click on e-Reports > click on Medication > click on Overdue.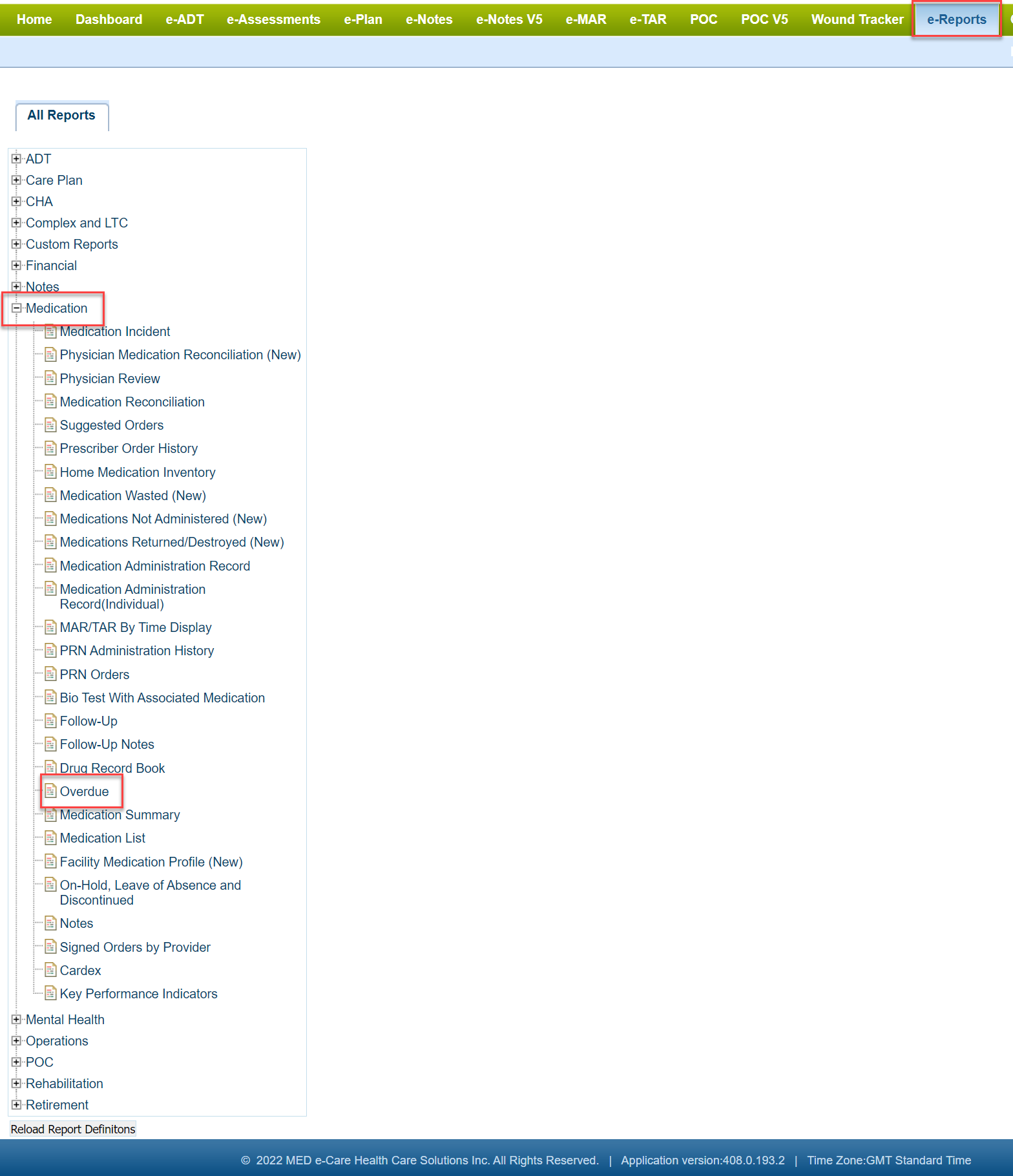 2) You can change the parameters to meet the needs of your report. You can change the date range, the round times, and the resident. If you leave the resident field blank, the report will show overdue medications for all residents. Finally, click Run Report.

3) The report will look as follows, with the name of each resident with overdue medications, followed by the names of the medications and what days they are overdue on (S indicates an overdue medication for a date in the past).