Navigate to CIHI Website www.cihi.ca
Select Applications (located on the top portion of the screen)
Select "Operational Reports"
Log into your personal Client Services account
In Operational Reports – CCRS Reports, click on the "Create Report" tab and then select "Create Verification Audit Report – Production.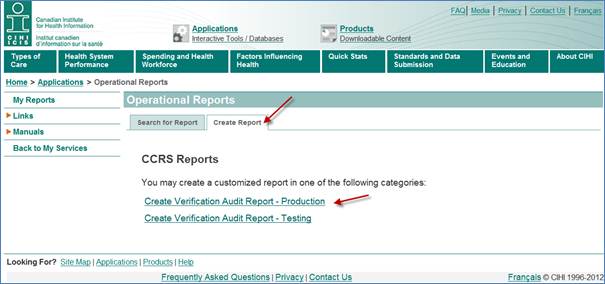 Next you will be brought to a screen where to enter parameters for the VAR creation.
Select the appropriate facility (if there is more than one listed)
Enter the parameter to search by:
Start date and End date
File Name
Record Type
Unique Record ID
Health Record Number
Unique Registration Identifier
Note: Not all fields are required to run the search, a search can be based on File Name only, or start and end date only.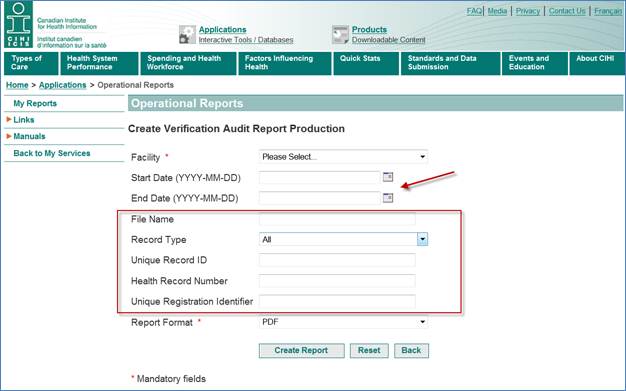 Click the "Create Report" button and wait for your VAR to be produced… usually within a minute or two.