How to Upload a CIHI Rejection Report (Detailed Submission Report)
The MED e-CARE system now has new functionality for CIHI submissions that will save Assessment Coordinators hours of time managing submissions one by one.
By uploading the report, the system will automatically mark your submissions as "Accepted" or "Rejected" based on the data from the CIHI report.
The following are detailed instructions on how to upload your Detailed Submission Report from CIHI.
Downloading your Detailed Submission Report from CIHI
Before you begin, please note that the standard PDF copy of the report you are accustomed to is not a valid format that can be uploaded to our system. First, you must navigate to the CIHI website and login with your credentials. There you will be able to download a TEXT version of the report. Only the TEXT version of the report will be valid for uploading.
*DO NOT FORGET TO DOWNLOAD A TEXT VERSION OF THE DETEAIL SUBMISSION REPORT FROM CIHI BEFORE TAKING THE NEXT STEPS*
Step 1:
Login into the MED e-care system and navigate to the Submission History option.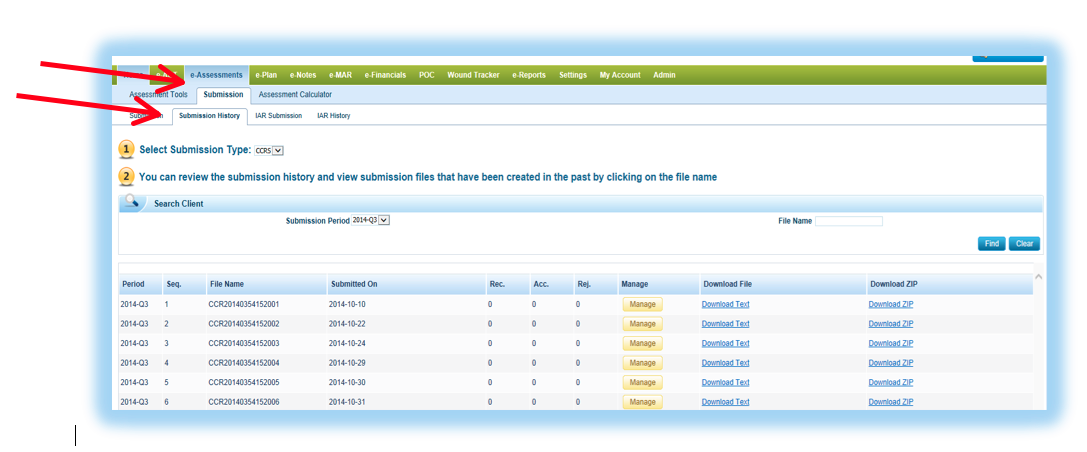 Select the applicable Submission Period and click "Find" then click the manage button next to the appropriate submission file you wish to manage.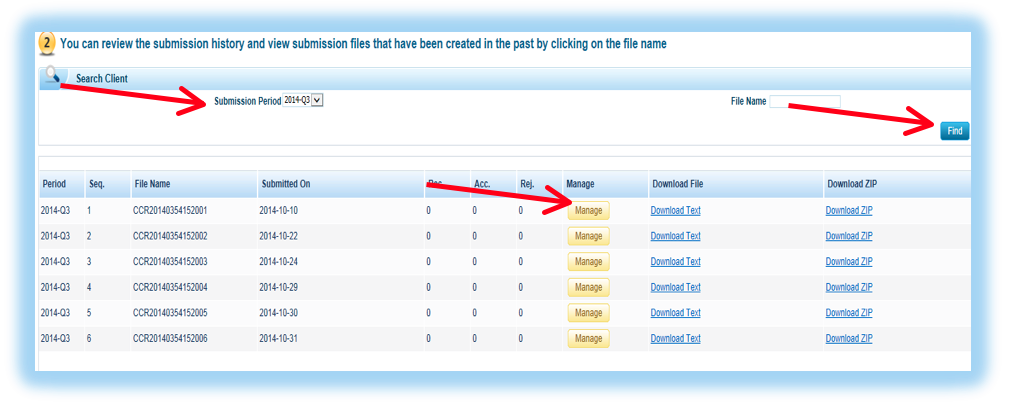 Click on the "Upload Rejection File" button on the top right corner of the screen.
pic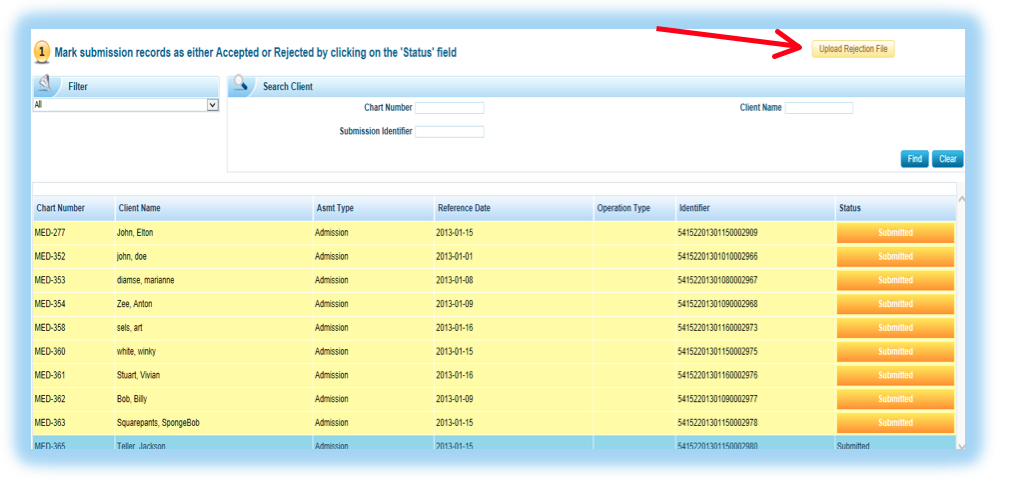 Clicking the "Browse" button and select the TEXT file you previously downloaded from the CIHI website.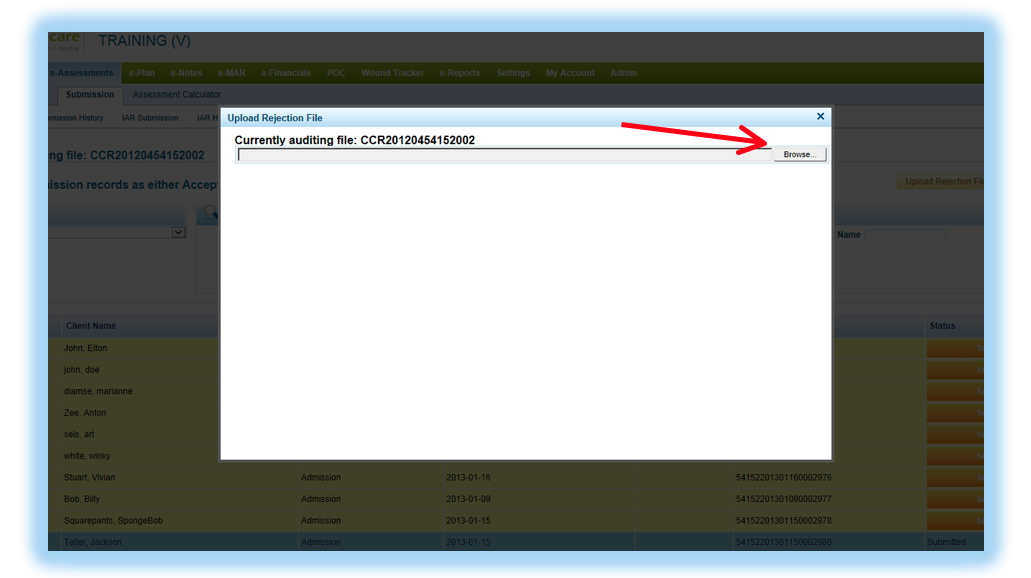 The system will then validate the file. If you accidentally uploaded a file belonging to another submission record you will receive the following message: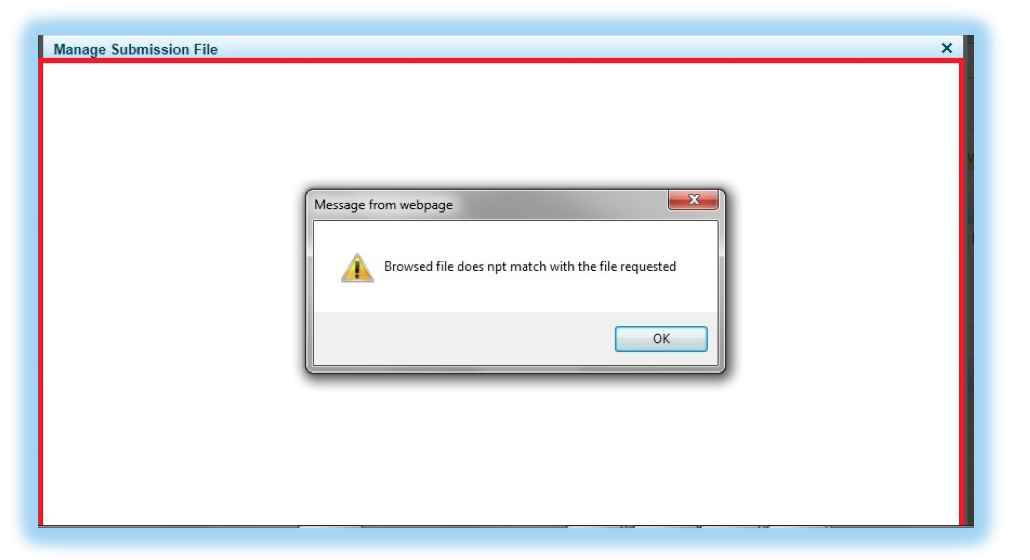 If you uploaded a valid file the following screen will display the status of each assessment and mark them appropriately as either "Accepted" or "Rejected"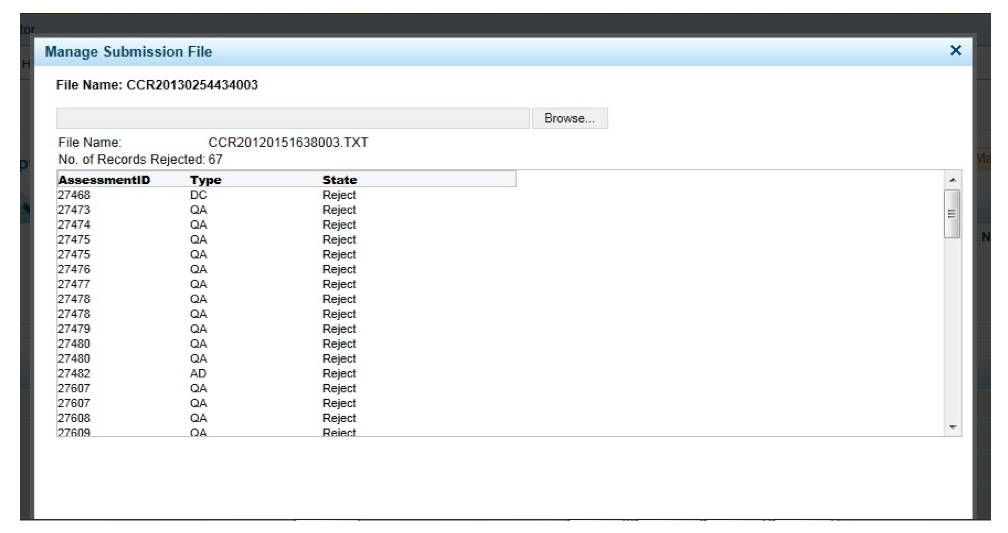 Once the file is processed it will return you to the following screen, please click the save button at the bottom left corner before exiting.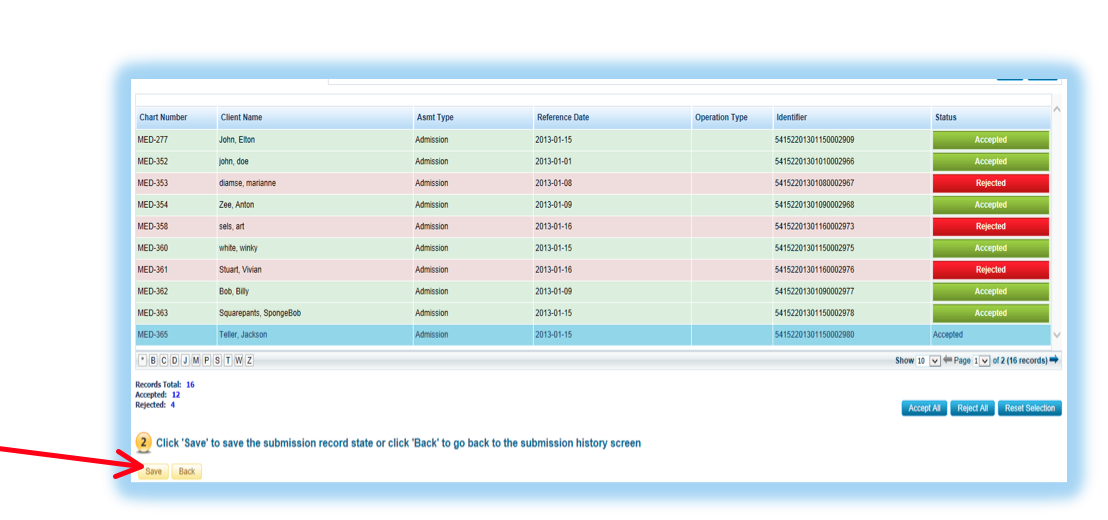 Congratulations, you have now used the UPLOAD REJECTION FILE option to automatically manage your submission files.