Step 1:
Go on Home Page, under the Announcements section, Click on the 'Pencil' Icon in order to edit or delete the announcement. Or click Add New Announcement to add a separate new announcement.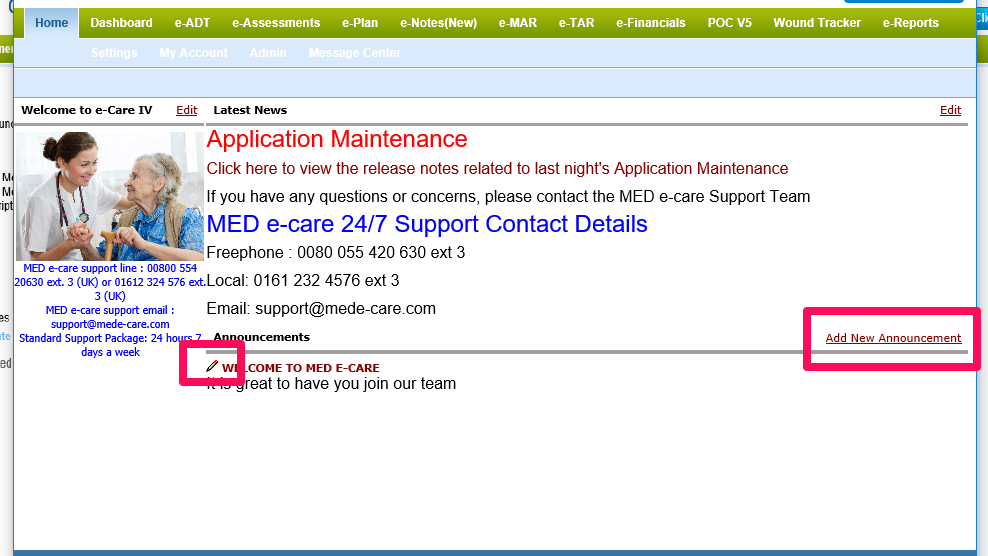 Step 2:
To edit: After updating the announcement details, click Update.
To Delete: Click on 'Delete this item'. The announcement will be deleted
From the home page.