1) Once logged in, select e-Reports from the green bar.

2. Select Medication from the options that appear on the left-hand side.
3. Click on Medication Administration Record.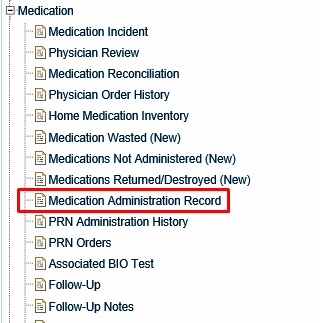 4. Click on the magnifying glass icon and the resident whose MAR you would like to print. You can leave this field blank to show the MAR for all residents in a single report.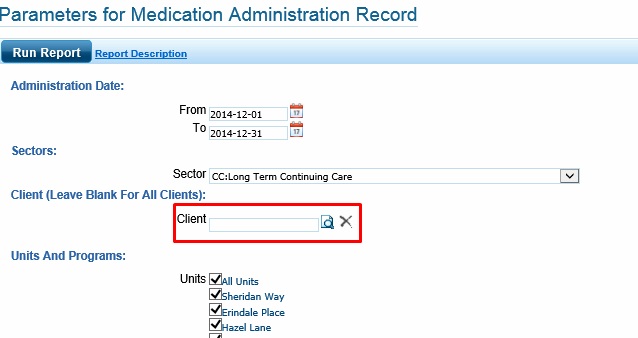 5. Click on the name of the resident.

6. Select the date range of the MAR you would like to view then click the Run Report button.

Please Note: You may only show 31 days worth of medication records per report.

If you want to display only certain types of Orders such as MAR orders only or MAR Notes select these under Physician Order Type

If you want to include discharged residents in this report, make sure you leave the resident section blank (as seen in step 4), then simply tick the 'Include Discharged Residents' box:

7. Click the print icon on your PDF viewing software.
Please Note: The "print" icon may be in a different location, depending on your PDF viewer.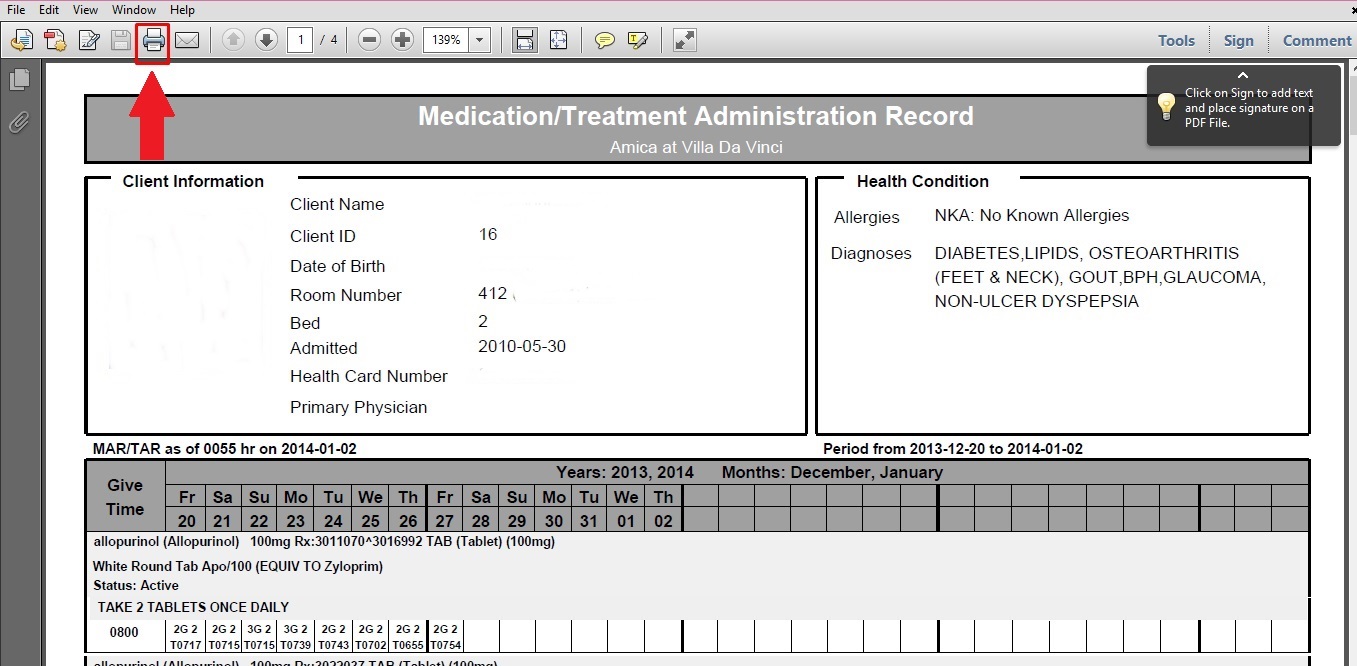 8. Select the correct printer, and printing options, making your sure printer is connected, then click OK.