1) Click on e-Reports on the green bar.

2) Click on Medication.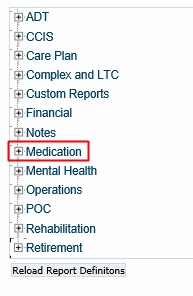 3) Click on PRN Administration History.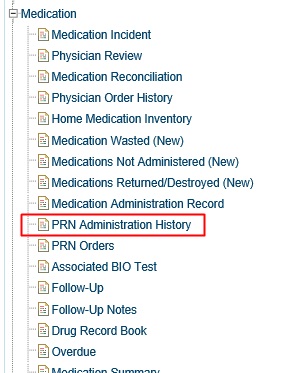 4) You can edit the date range that you would like to view PRN administration for. You can change the resident in focus, or leave this field blank to view PRN administration for all residents. There are a number of other parameters that you can sort by. Once you have entered all of this, click Run Report.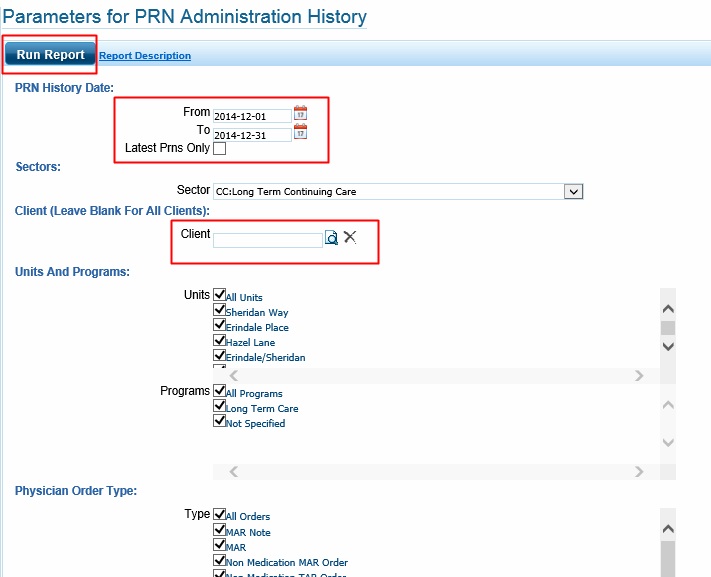 5. Your report will appear in a new window, showing you each PRN administration for the parameters selected. The name of the resident, the medication, amount given, and time/date given are shown.