1) Click on e-Reports on the green bar.

2) Click on Medication.
3) Click on Physician Order History.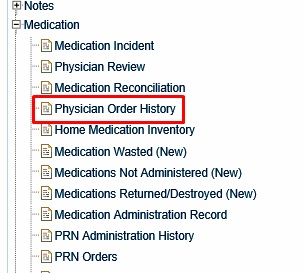 4) You can edit the date range, and the resident in focus, amongst other parameters. Click Run Report.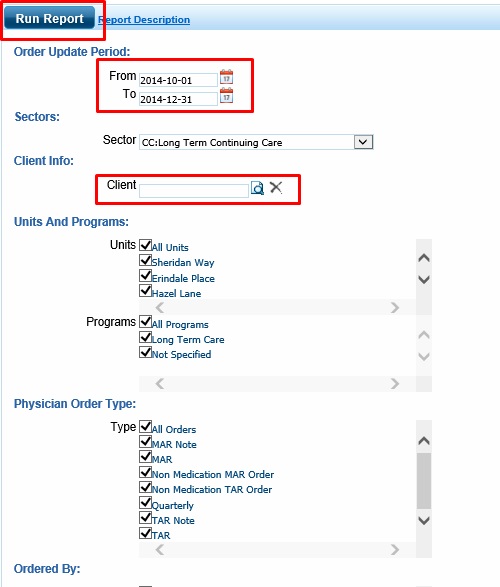 5. The report will show a new page per resident. It will give their name, photo, then the name of each medication along with physican/directions/start date.