Sometimes you will need to copy forward information from a previous archived Care Plan. In order to do this on the system, you will need to take the following steps:
1) Go to e-Plan > Care Plan > Select the Resident whose Care Plan you're working on.

2) When you have selected your resident, it will open their current Care Plan, alongside previous archived Care Plan's. To copy information from a previous Care Plan, find the relevant effective date and under Actions click on Copy.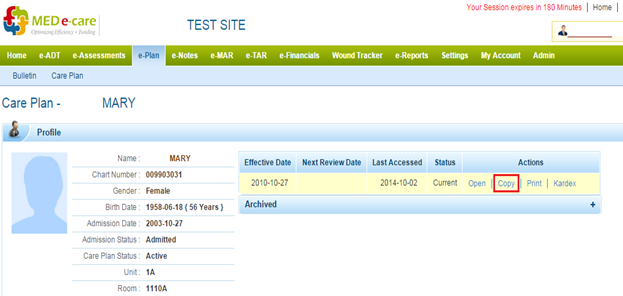 3) The Resident's Care Plan is now copied into the Current Care Plan underneath.