Choose the report you would like to export and change the parameters to what you would like.
Select Web Viewer under the Report format drop down selection.

Click on the Run Report button.
After the report comes up in a new window you should see an export button at the top left. Click on it.


A new window will pop up under file format you will was to select:
Microsoft Excel (XLS)
Microsoft Excel Data Only (XLS)
Then click OK.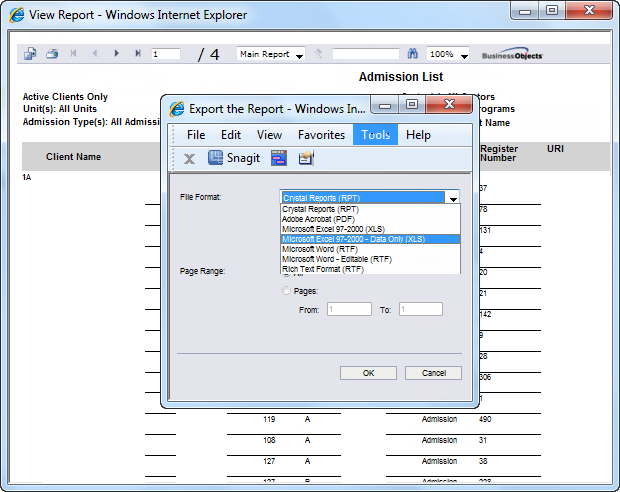 A file download window will pop-up and here you will select open or save.
You now have your report in Excel format!
If you have any questions please give us a call or send us an e-mail at: support@mede-care.com