If you would like to delete a vital entry, whether it was inputted using a batch or through a Vitals Assessment, you can delete it by following the instructions 
Step 1 On the green bar, click on e-Assessments.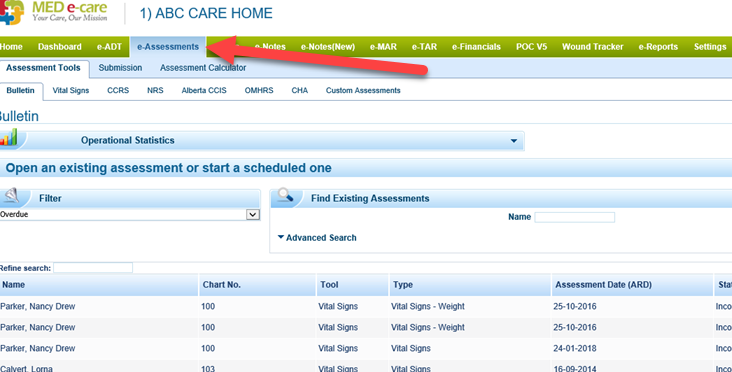 Step 2 Click Vital Signs next to Bulletin on the White bar below assessment tools.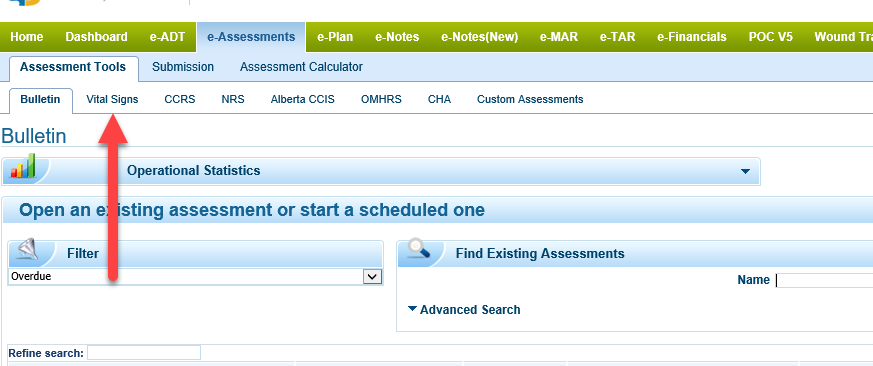 Step 3 Pick the correct resident from the list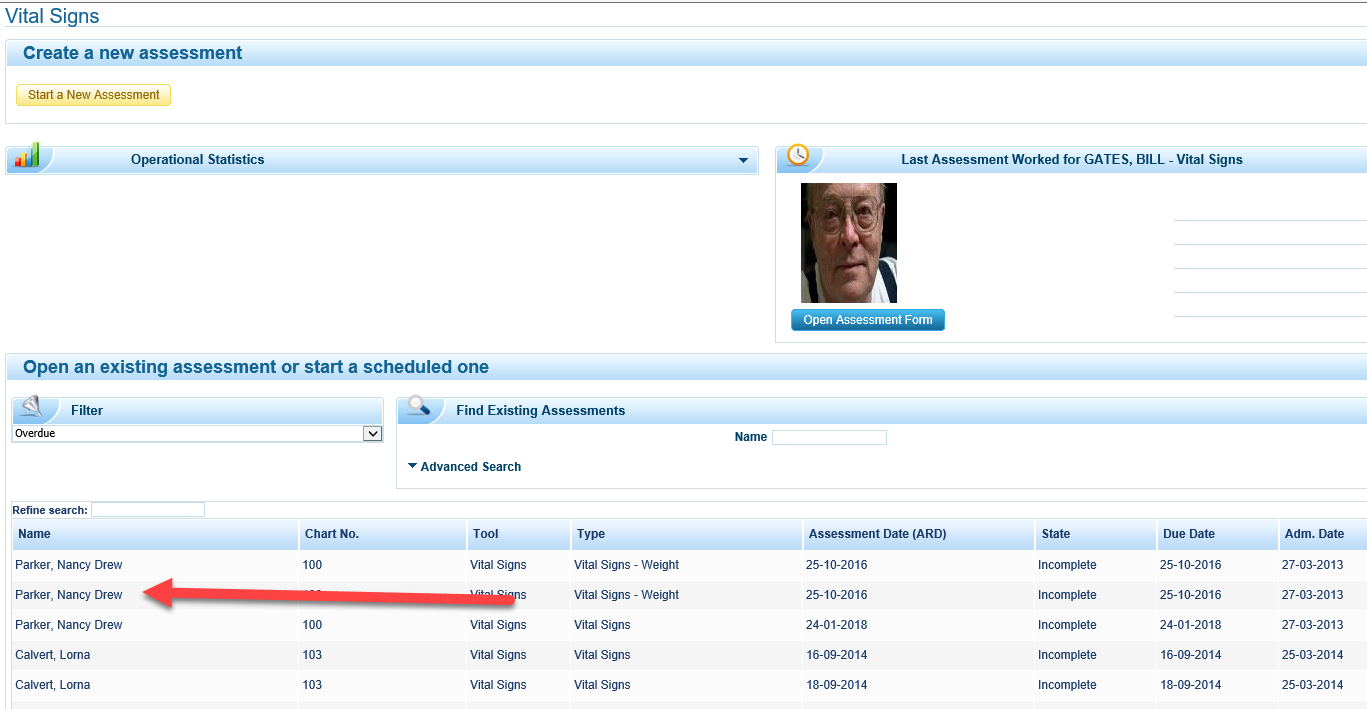 Choose the elements you wish to change, and then mark the section as complete.