"Ghost stock" is where medication has been stopped or discontinued on the system, but the stock has not been recorded as "Returned/Destroyed".
Care regulators expect to see the complete lifecycle of the medication recorded, from receipt, to use, to disposal; so it is important that the disposal is recorded on the system.
To see what ghost stock you have, run the Home Medication Inventory report with the "Order Status" set to just "Discontinued" and "Expired":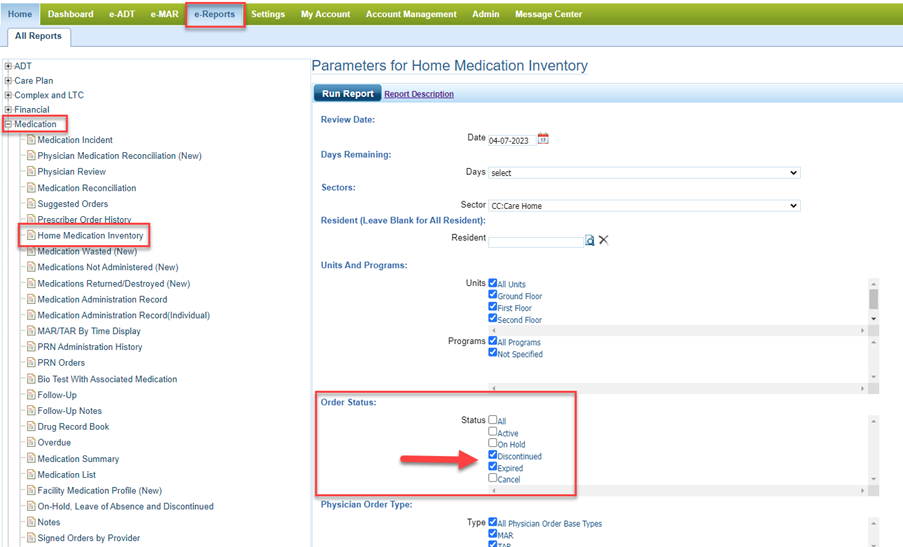 To manage the ghost stock, go to the resident's Medication Profile, select "Discontinued Orders" and "Ended Order" in the Order Status:


Tip: you can click on the "Stock" column header to sort the orders smallest to largest, or largest to smallest.
For any discontinued or ended items that have an on-hand figure other than zero, click on "Manage".

If the on-hand figure is positive, enter this amount into the "Returned/Destroyed" box to record its disposal.


If the on-hand figure is negative, edit the on-hand to zero.
To prevent ghost stock going forwards, ensure that staff select "Return All Remaining Stock" when they Discontinue or Stop an order: