NEW PRN AND WARNING FEATURES
The newest features released this week are available through settings, you will need to contact our support team at support@mede-care.com to request for them to be turned on
The updates include:
Please see the details below:
PRN AVAILABLE ON THE MAIN SCREEN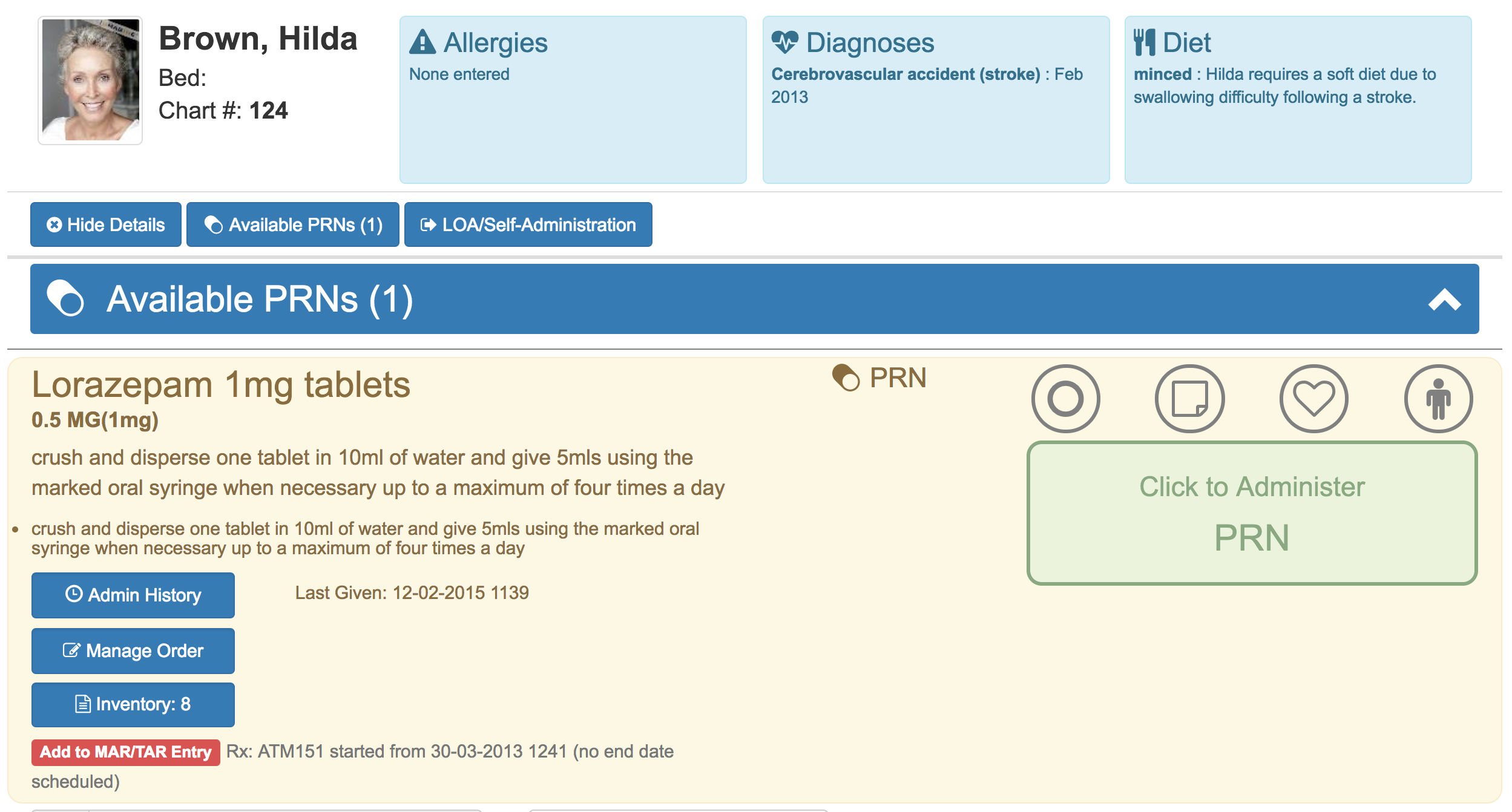 PRN Medications for residents with scheduled medications are now available to administer from the main administration screen, if desired

PRN Medications, if displayed on the main screen, can either be displayed at all times with the EXPANDED view or available to review as required with the COLLAPSED view

PRN Administration Reasons can now be made MANDATORY so that staff must always provide a reason when they give PRN medication

PRN Administration can now include WASTE during administration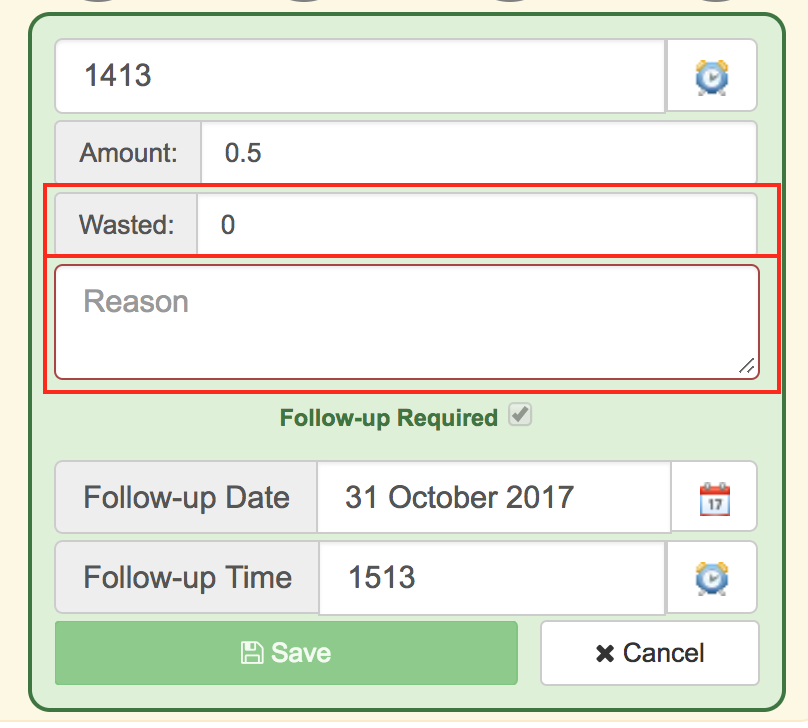 PRN Follow-ups can now be mandatory, so staff must complete a follow-up on all PRN Administrations

This setting can also be left as it is currently which enables staff to de-select "follow-up required" for some items
FAVOURITES from regular medications are now available for PRN 
These include:
Ability to WASTE stock if required
POP & DOT 
Notes
Bio-test/ Vital Signs
Body Map
Stock/ Inventory 
Last Administered Date & Time

 TIME BETWEEN ADMINISTRATION WARNING
MED e-care has now implemented a setting to allow you to set your desired MINIMUM time between administration as a global setting for all medications across the home.
N.B. This new feature works exclusively for medications and PRNs on the MAIN ADMINISTRATION screen. This has not been implemented for items administered through "PRNs for all Clients" button or other links to PRNs found throughout the system. 

This setting has been implemented as a warning so that staff will be made aware of the last DATE, TIME and STAFF member who gave the item. They will then decide if they would like to continue with the administration anyways or cancel. 
Applies to medications administered within the MAR administration Round for medications with the same prescription number.