This week's update brings:
Validation for the Health Card Number (NHS Number) field in e-ADT for our UK users
The Problem
The NHS number is required when setting up admissions for the MED e-care e-MAR (UK Pharmacy Interfaced Users Only). When this number is missing or in the wrong format, the Pharmacy will NOT be able to send medication to the e-MAR for the resident.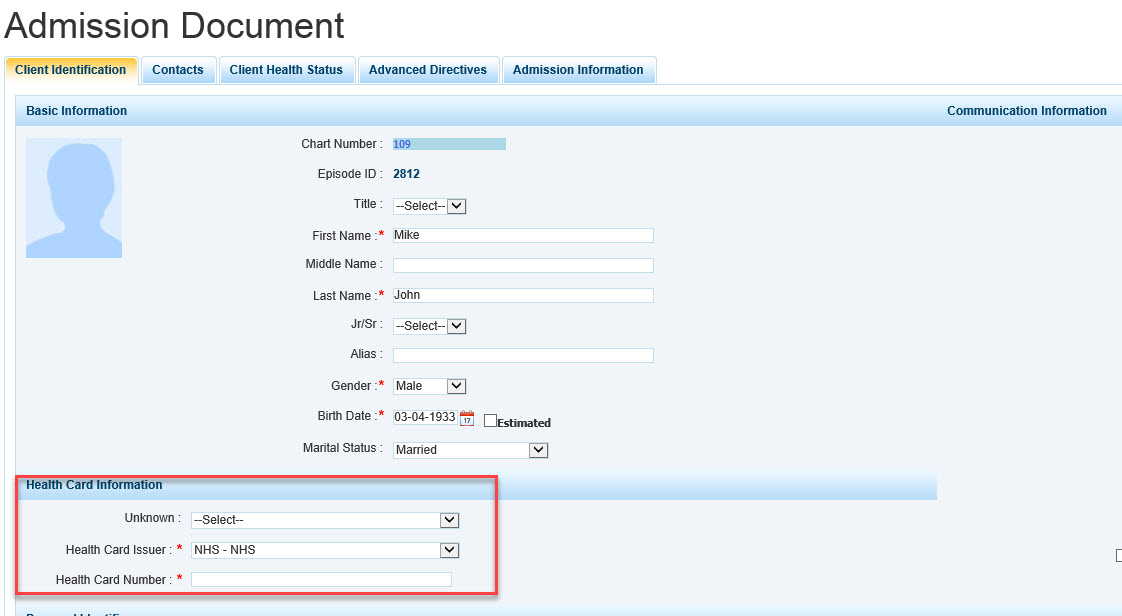 The Update:
For new admissions, when NHS is selected as the Health Card Issuer, the Health Card Number field will validate the format of the number entered. Numbers must be entered without spaces or special characters.  [eg 4521457458] Any numbers entered in the wrong format will result in an error message when the user attempts to move to the next section of the Admission Document.
Click OK if the warning message occurs and correct the NHS number format before continuing. Always follow the steps in  How to Admit a Resident when completing an admission.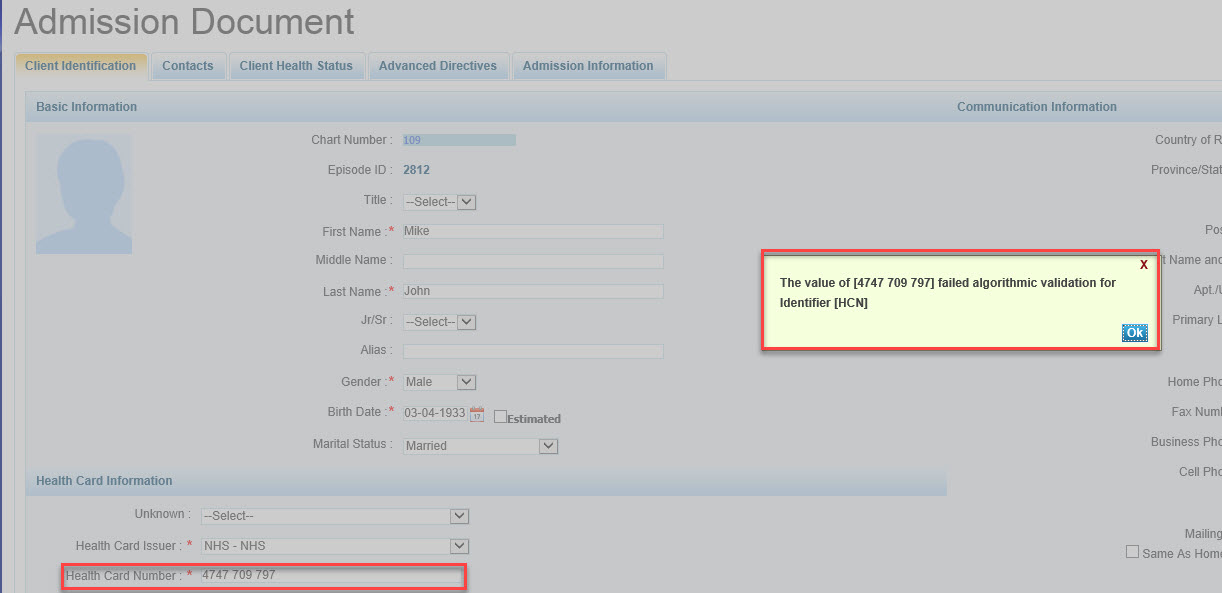 For Existing admissions, the validation will take effect when the admission document is Edited using the steps in How to Edit an Admission
To correct the NHS number for an existing admission, please follow the steps in How to Edit an Admission
Please contact MED e-care support if you have any questions or require clarifications.


Thank You,
MED e-care Team