"The Misuse of Drugs Regulations 2001 (and subsequent amendments) define the classes of person who are authorised to supply and possess controlled drugs while acting in their professional capacities and lay down the conditions under which these activities may be carried out. In the regulations drugs are divided into five schedules each specifying the requirements governing such activities as import, export, production, supply, possession, prescribing, and record keeping which apply to them." - https://www.evidence.nhs.uk
Always follow your facility's policies and procedures in handling controlled drugs.
1. To find the controlled drug (CD) schedule for a medication, follow the link below and search for the medication name. If you know the specific name and form type that in the box and go to step 4 otherwise type in the general name and continue to step 2.
https://bnf.nice.org.uk/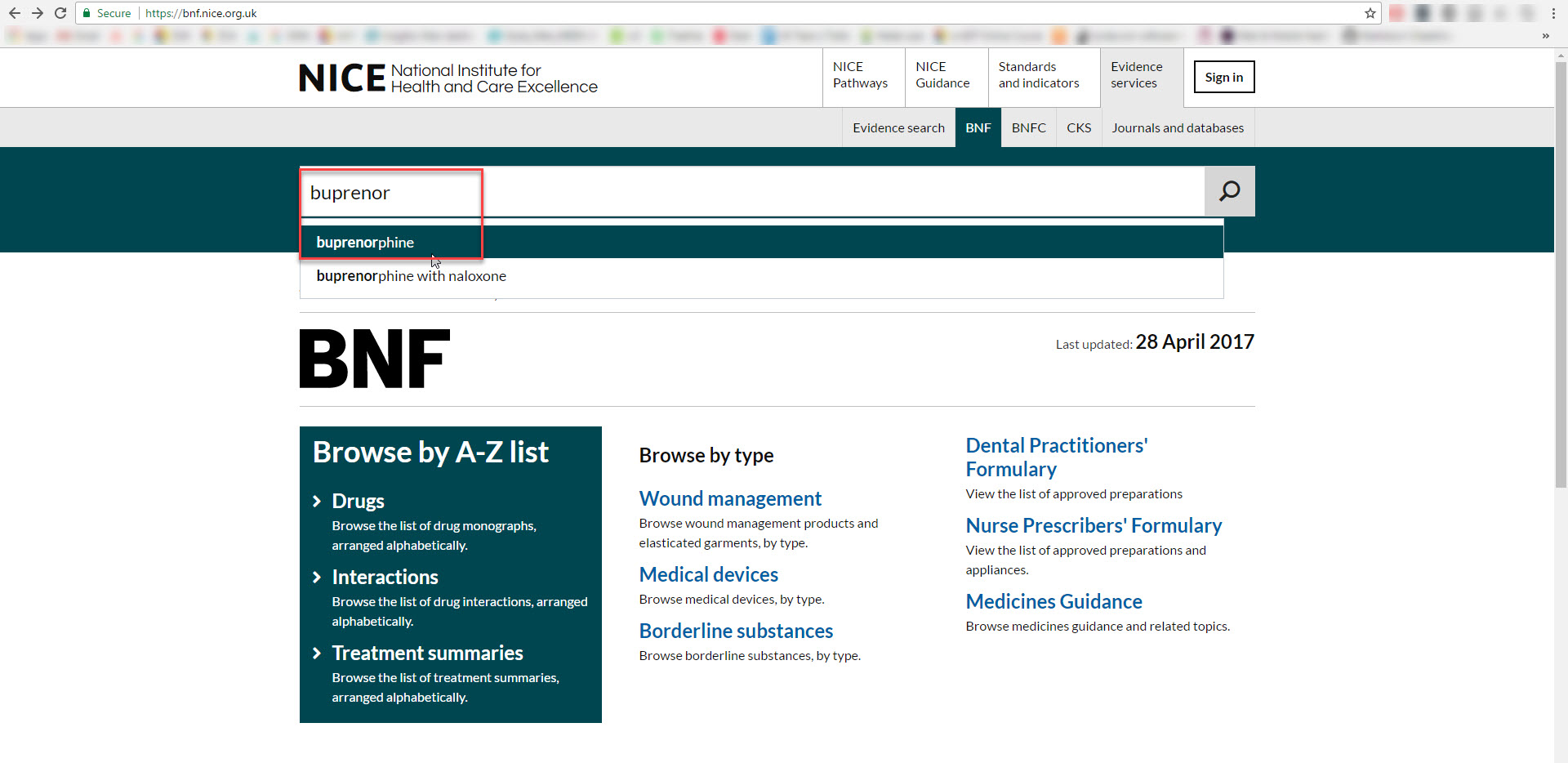 The medication will be displayed with links to more information such as Interactions, Prescribing and dispensing and Medicinal Forms.
2. Select Medicinal Forms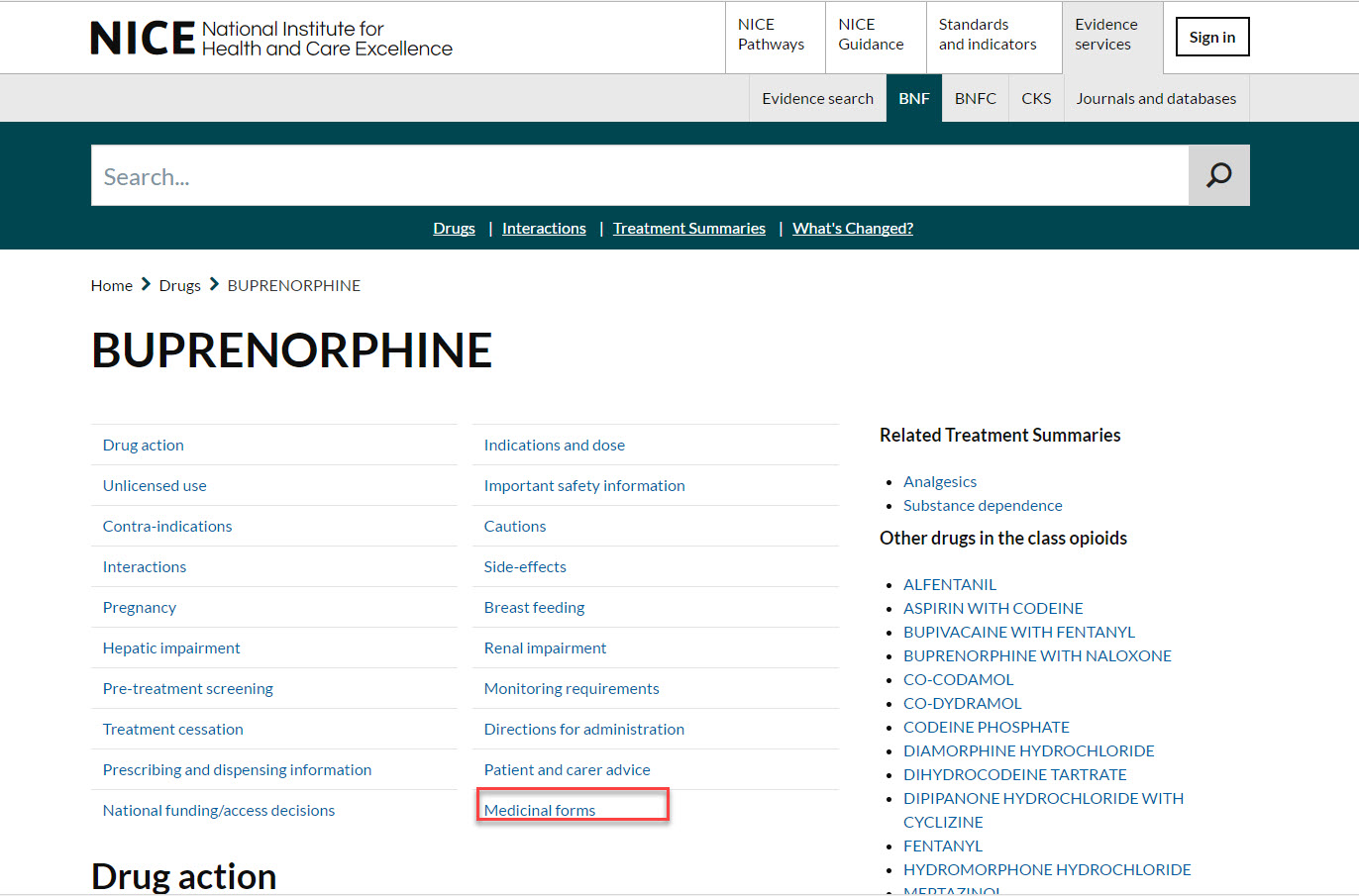 3. Click on the forms link to take you to the various forms available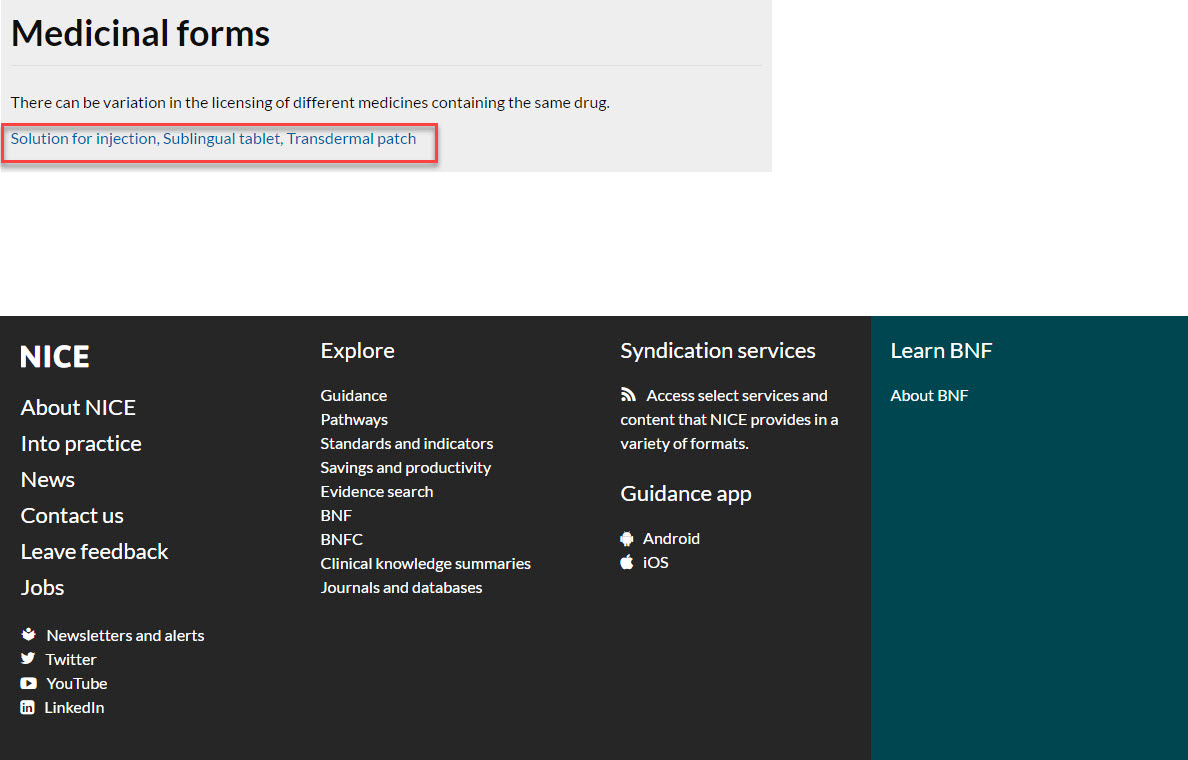 4. The medication will be displayed in all its forms with Generic and Branded names. For each form and specific Generic/Brand name, the controlled drug schedule is labelled. Find the specific one you are looking for by scrolling through the list.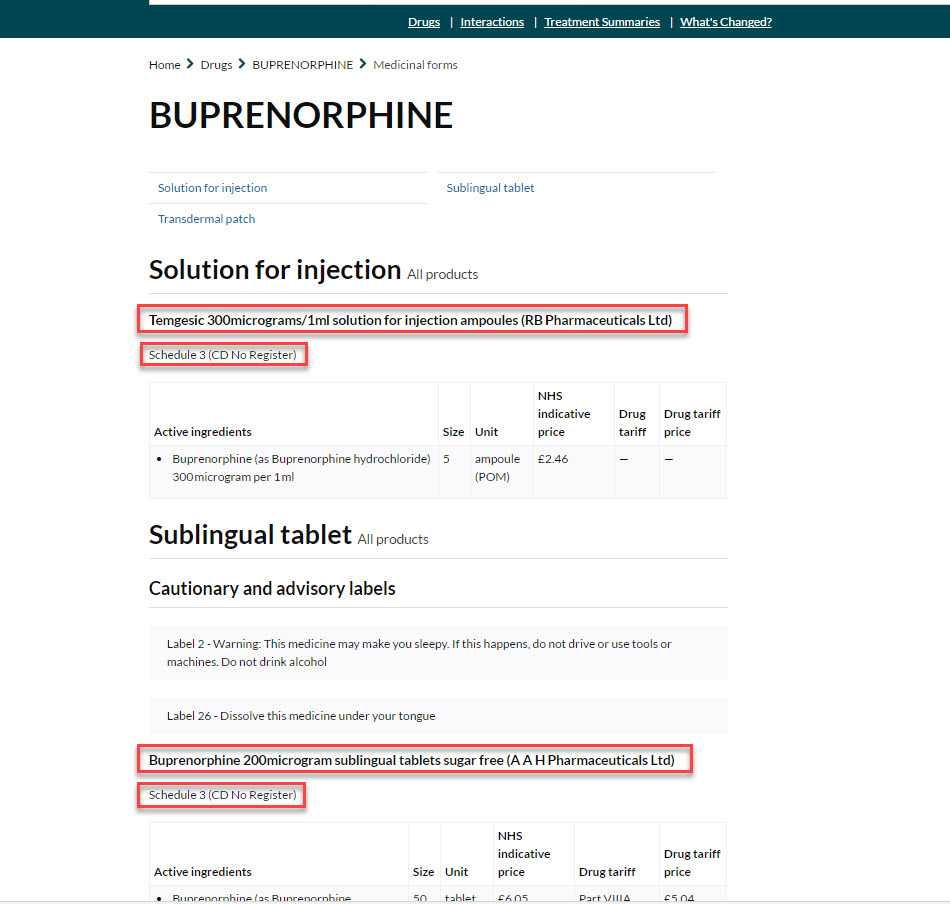 Explanation of Schedules
Schedule 1 includes drugs such as lysergide which is not used medicinally. Possession and supply are prohibited except in accordance with Home Office authority.
Schedule 2 includes drugs such as diamorphine (heroin), morphine, nabilone, remifentanil, pethidine, secobarbital, glutethimide, the amfetamines, sodium oxybate, and cocaine and are subject to the full controlled drug requirements relating to prescriptions, safe custody (except for secobarbital), the need to keep registers, etc. (unless exempted in Schedule 5).
Schedule 3 includes the barbiturates (except secobarbital, now Schedule 2), buprenorphine, mazindol, meprobamate, midazolam, pentazocine, phentermine, temazepam, and tramadol. They are subject to the special prescription requirements. Safe custody requirements do apply, except for any 5,5 disubstituted barbituric acid (e.g. phenobarbital), mazindol, meprobamate, midazolam, pentazocine, phentermine, tramadol, or any stereoisomeric form or salts of the above. Records in registers do not need to be kept (although there are requirements for the retention of invoices for 2 years).
Schedule 4 includes in Part I benzodiazepines (except temazepam and midazolam, which are in Schedule 3), zaleplon, zolpidem, and zopiclone which are subject to minimal control. Part II includes androgenic and anabolic steroids, clenbuterol, chorionic gonadotrophin (HCG), non-human chorionic gonadotrophin, somatotropin, somatrem, and somatropin. Controlled drug prescription requirements do not apply and Schedule 4 Controlled Drugs are not subject to safe custody requirements.
Schedule 5 includes those preparations which, because of their strength, are exempt from virtually all Controlled Drug requirements other than retention of invoices for two years.
Source: National Institute for Health and Care Excellence - NICE - https://bnf.nice.org.uk/