This week's update brings improvements to the Wound Tracker Module
There is now a filter to show only Active, Resolved or Deleted Wounds. This will help you focus on relevant wounds that need attention.
The Body map which shows the wounds has also been updated to show only the wounds that are filtered out to improve visibility.
The status of wounds is further highlighted by colours corresponding to their statuses. Active = Red, Resolved = Green and Deleted = Grey.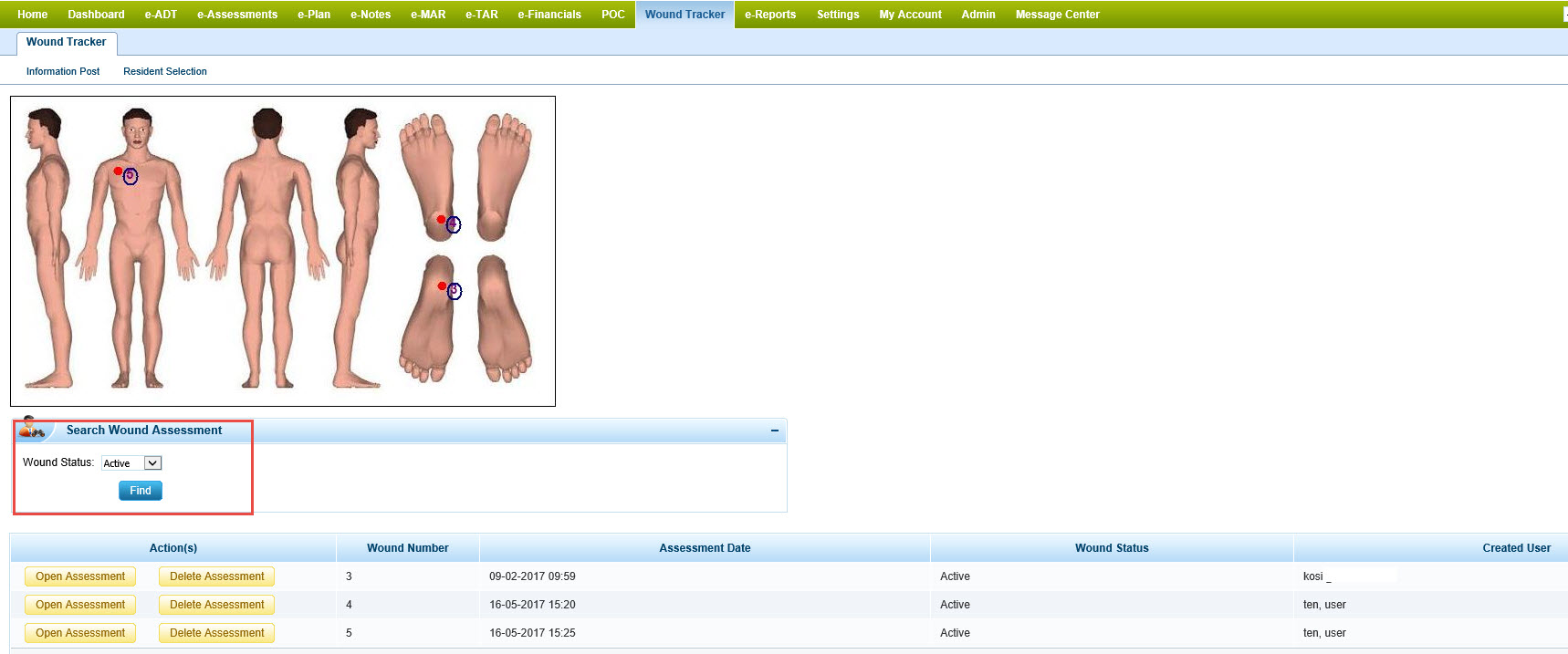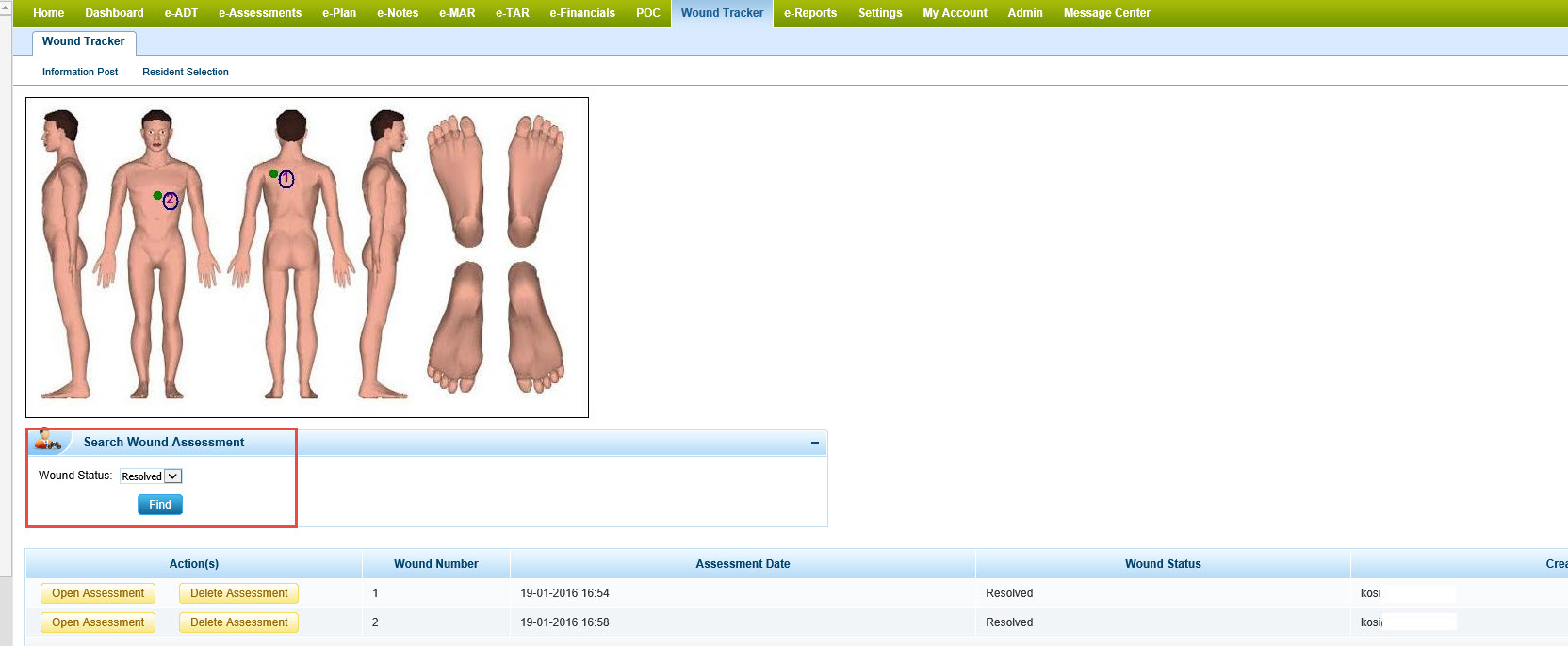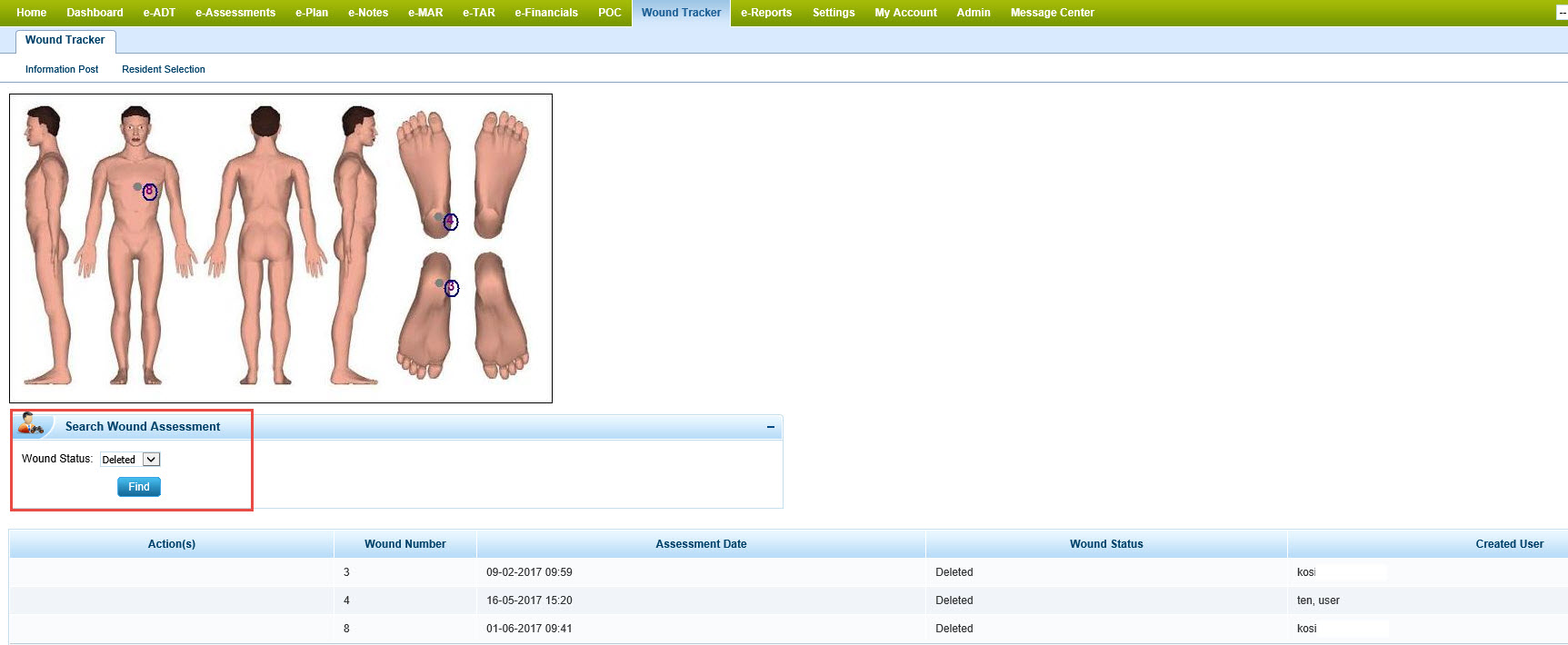 Please note that the process of adding, updating and deleting wound assessments has not changed. Kindly notify all staff who use the Wound Tracker in your facility about this update.

Please contact MED e-care support if you have any questions or require clarifications.


Thank You,
MED e-care Team