The System Maintenance of 26th October 2017 came with a number of feature updates to the v5 e-MAR. Please see the highlights below:
Medication rows have been resized to allow more medication lines to be displayed on the page for easier administration.

Thicker and darker borders have been used for medication row elements to make them stand out more for better navigation.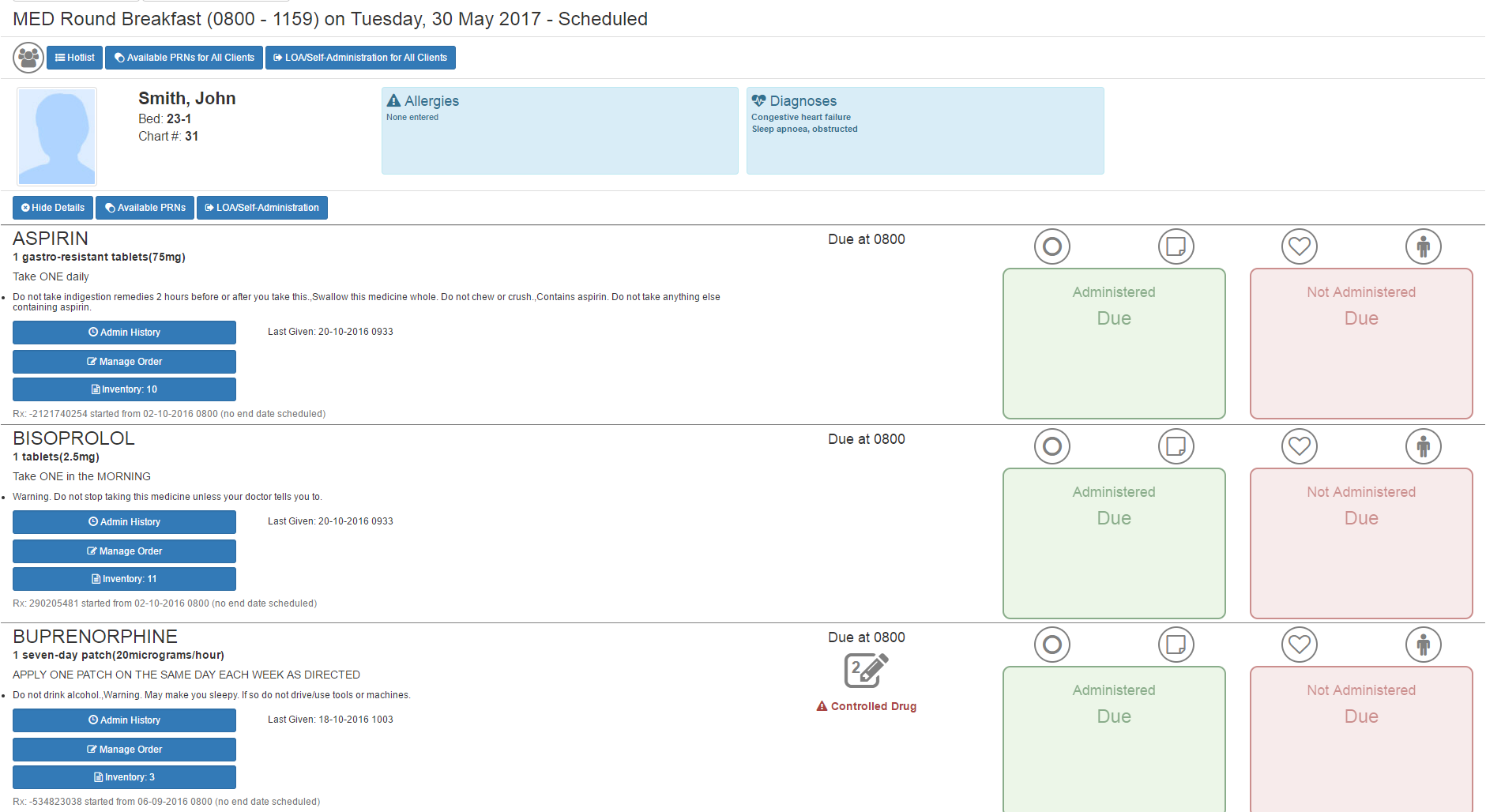 Return of a v4 feature to copy the Not Administered reason when signing off multiple Not Administered medications in succession for the same resident. This makes signing of medications smarter.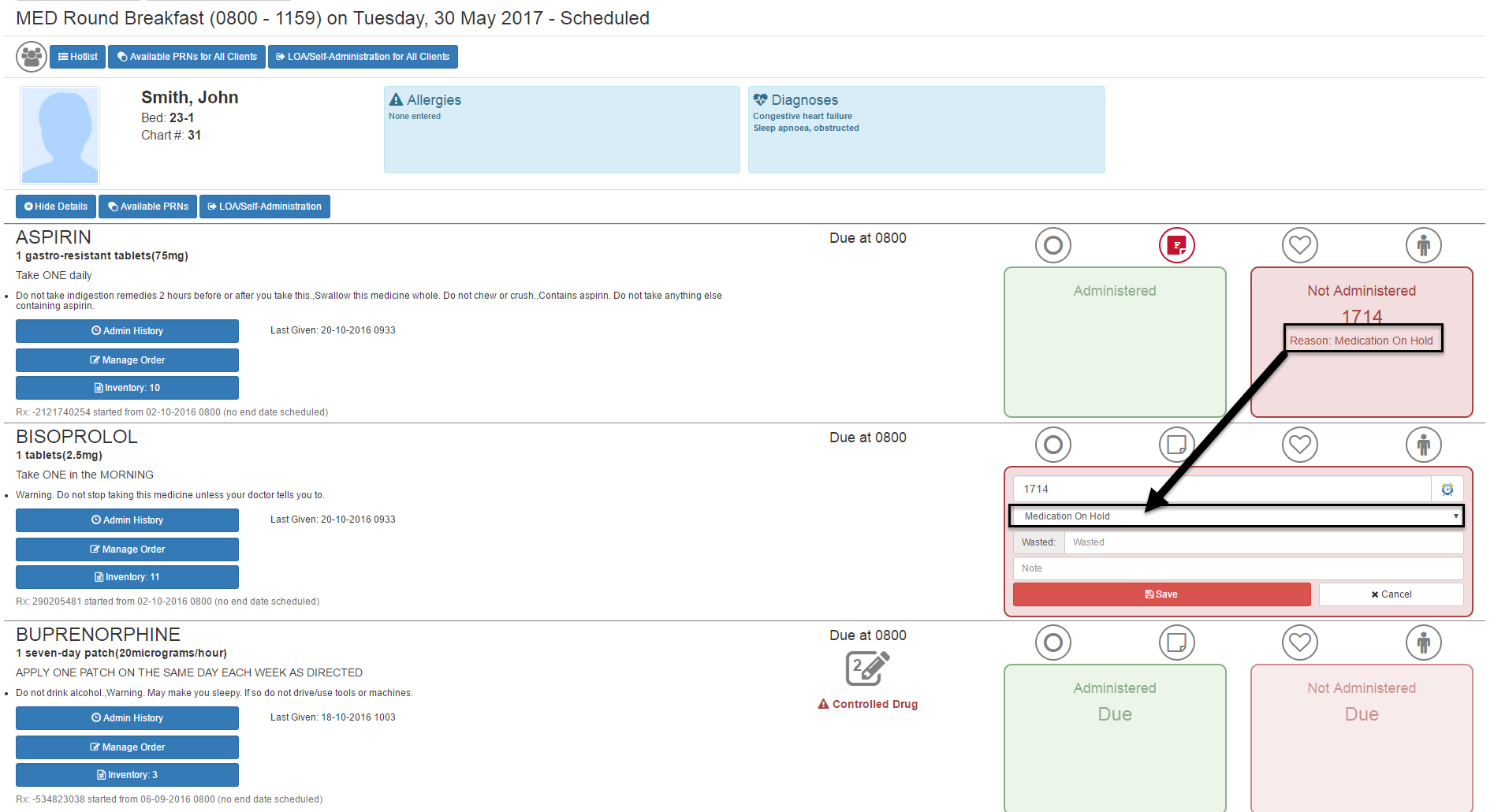 Visual update in Follow Up Due pop up banner to make it more visible to ensure follow ups are not missed.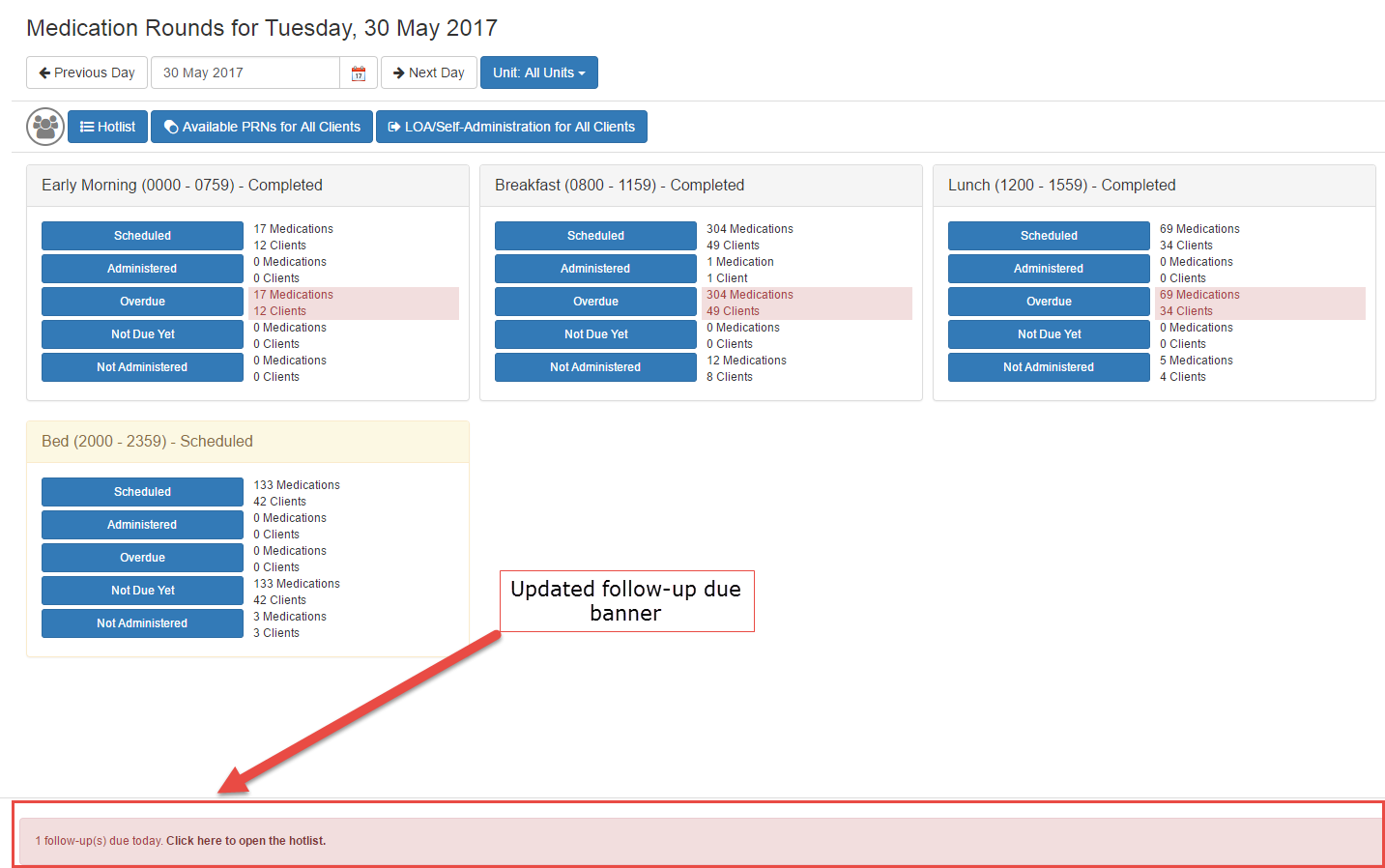 Improved "Failed Pop and Dot Administer All" pop up warning to ensure system warnings are not missed.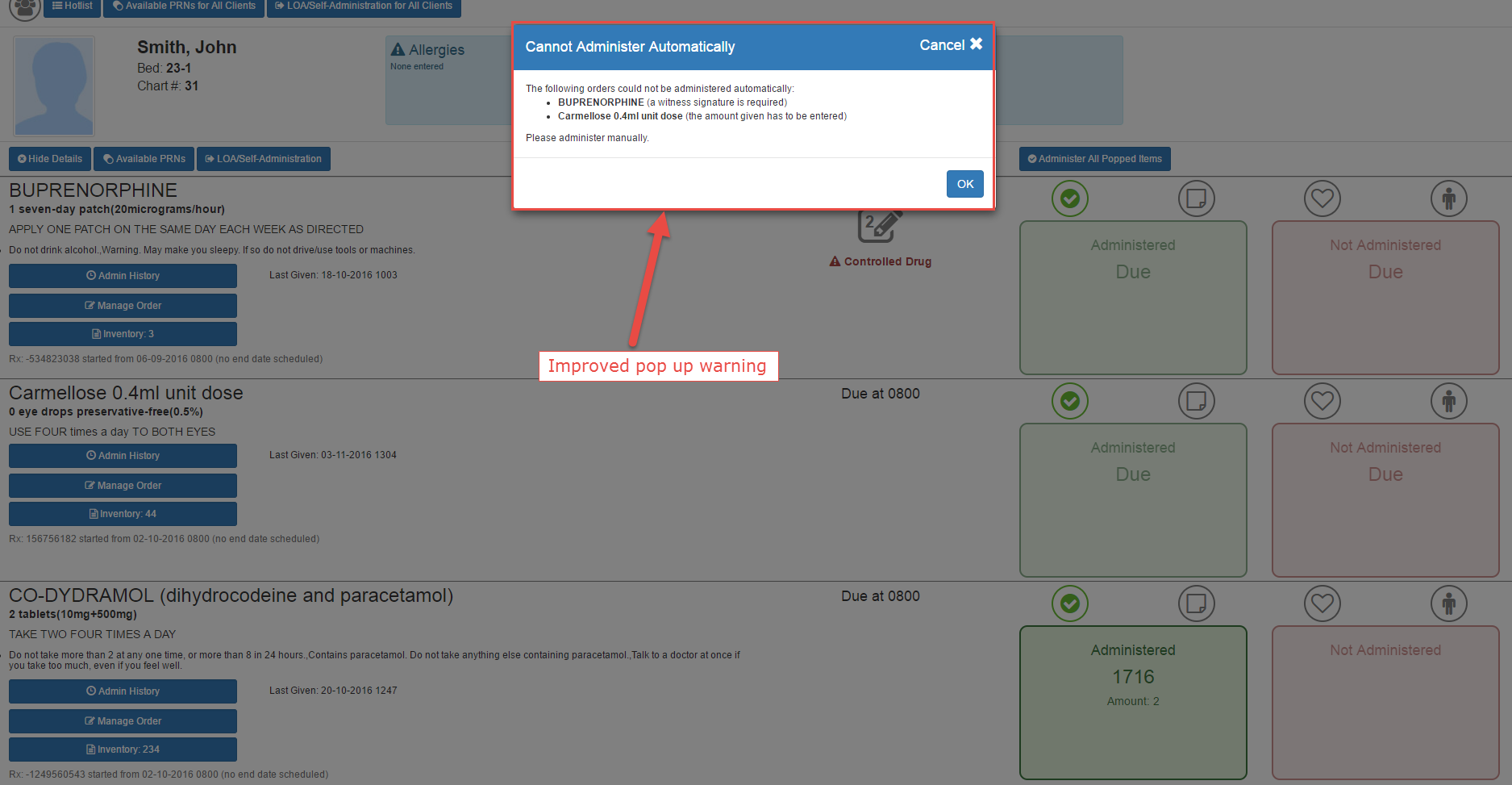 Available PRNs for resident counter

Improved View Full Schedule in Receive Orders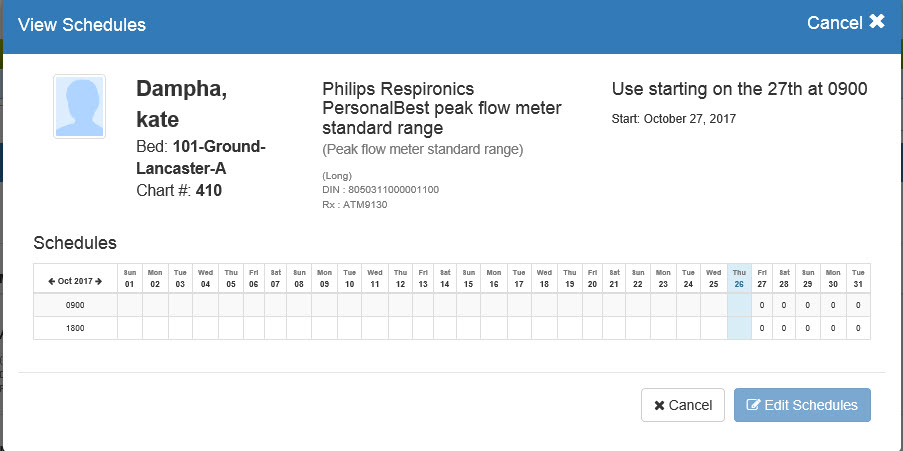 Other Bug Fixes

Fixed Branded and Generic Medication Display and Sort Settings
Fixed Pop up warning if a user tries to navigate away to another module from a resident's MAR page, if there are unsigned medications
Fixed the display of Descriptive Medication Administration Times eg Medication scheduled time is displayed as BREAKFAST
Fixed Display of medication give amounts with zero doses scheduled
If you are not seeing these changes please press Ctrl+f5 on your keyboard simultaneously to refresh the browser.
If you require further assistance or clarifications, kindly contact our support on:
Freephone : 0080 055 420 630 ext 3
Local: 01612 324 576 ext 3
Email: support@mede-care.com
Thank you,
MED e-care Team